McGregor applies for boxing license in Nevada
By Daily Sports on May 20, 2017
Views: 2,991
UFC star Conor McGregor took a big step towards getting ready for a big money fight against Floyd Mayweather Jr. by applying for a boxing license on Thursday with the Nevada Athletic Commission.
Mayweather, 40, tends to fight in Las Vegas, and McGregor applying for a license in that state would appear to be a preliminary move to make that fight happen.
Before the Nevada Athletic Commission can green light the 28-year-old McGregor's boxing license to fight in the state, he'll still need to submit medical documents. That's something that they still want in order to grant the Irish fighter his license.
However, it's looking very good for McGregor as far as him getting the license. As long as McGregor submits the medical documents, he'll almost surely be getting his boxing license to fight in Nevada.
"Conor is very familiar with our licensing procedures, having fought here several times for the UFC," said Nevada State Athletic Commission executive director Bob Bennett to ESPN.com.
"When I have time, and all parties have reached a contractual agreement, I am sure he will meet our requirements, and we hope to have him fighting in Nevada."
It seems like it'll be just a formality for McGregor to get his boxing license for Nevada. A fight between McGregor and Mayweather will bring a lot of money to Las Vegas and to the state, even though it's obviously going to be a mismatch.
Boxing and MMA fans still want to see the Mayweather-McGregor fight despite it likely being a bad mismatch. The thing is the casual fans don't realize that McGregor is hopefully out of his league. The fans have seen how good McGregor is in the UFC, and they naturally assume he'll do well in boxing too.
If McGregor truly believed he could compete with the best, it would be a logical move for him to take on at least one contender to get ready for the Mayweather fight to show the boxing fans that he'll be competitive when he gets inside the ring with the 40-year-old star.
McGregor isn't going to do that. He's going to straight into the fight with Mayweather.
"McGregor is younger, taller, has a longer reach and most of his MMA wins have come by knockout, which shows he's a talented fighter," Bennett said. "I think they are both phenomenal fighters with exceptional skills."
*Photo shows Mayweather vs McGregor.
Source Daily Sports
Posted May 20, 2017
---
You may also like...

Rooney Awaiting COVID-19 Test Result After Friend's Visit...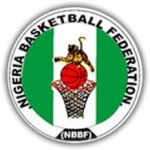 NBBF to unveil new sponsors Thursday

Kane Skips Spurs Return Amid City Transfer Talk...

Coal City half marathon debuts in October

Mourinho hinge Europa cup victory on preparation