Commonwealth Games 2018: Shame of Muhammadu Buhari, Solomon Dalung
By Daily Sports on April 16, 2018
Yes, this is World Cup year. No story in sports is bigger or more important than it not even the death of any football bigwig though we don't pray for such. The build-up and sundry by countries and teams that will take part in the finals in Russia in June have been in top gear with fans all over the globe closely monitoring progress of players that would parade in the World's most populous single sport. Such depth and follower ship of the round leather game has made it thick, full of suspense and exciting over the years. That is despite the uncalled for kind of tension Russian President, Vladimir Putin has been playing up lately among the leading powers of the world which has rekindled the cold war of the 1990's. This present cold war may prove costly and deadlier if caution is not applied. What has been happening in Syria calls for total condemnation by civilised minds as Russia and its allies are brazenly heating up the globe. War anywhere is an ill-wind that blows no one any good, therefore the best way forward is to avoid such anomaly. One prays that there will be boycott of this year's World Cup summit by Britain and her allies. Putin must give the world a break.
One ought to highlight vividly the current ranking of the Super Eagles as released by FIFA. However it is good news that the team is improving and one will say that the road is still lonely and long to travel that only the determined and the focused will ride when the tidy is high.
This page has also not hidden her admiration, hard work, commitment, etc, that Gernot Rohr has exhibited since he got this very difficult Eagles job that is peopled with nagging empty administrators of the first order. He has so far shown maturity and ready to prove a point. He has done one step by qualifying the team extra-ordinarily despite all odds for the World Cup football summit. Our take here is for the entire squad and crew to remain steadfast because they have date with history…Bravo!
But dear readers, here I'm writing on the absurd story emanating from Gold Coast City in Australia where the Commonwealth Games is ongoing. If you have been in Australia you will reject being called a Nigerian. We are talking about a very sane continent where nature takes its full course, where man has become no beast to fellow man. Where governance works seamlessly, not where propaganda is used to deceive the citizenry in the name of quest for power. Australia is where to be, not where incompetence and idling are given pride of place.
You know that is what has become of the present Nigeria and so most Nigerian athletes not in any hurry to step their feet back into this jungle of a country joined their other African athletes to jump ship. They left the official Games village into town. They have said bye, bye to Nigeria. The scam is on and Nigeria's lame duck Sports Minister, Solomon Dalung is right there seeing such scam happening right under his nose but has looked the other way.
It may interest you to know that the Deputy Youth and Sports Minister of Ghana and his DG in that country's sports authority have got the boot by the President of Ghana and investigation is underway.
But here Dalung is still a free man pretending as usual to be 'doing' his job, while his master Buhari is in London drinking tea. What a shame of a country. It is what one is forced to treat this week. As a seasoned sports journalist who has covered many international sporting events, one cannot recall the year this kind of exodus of athletes which has hit the Nigerian camp in Gold Coast Australia Commonwealth Games in the 21st century occurred, yet Buhari, APC and other enemies of this nation are beating their empty chests and wicked hearts to say the inept government is fighting corruption. What is happening in Nigeria camp in Gold Coast Australia Commonwealth Games is yet a clear indication that there is no hope in the country that this propaganda crazy Buhari/APC government has shamefully squandered the remaining goodwill and respect left for the supposed giant of Africa in deeds and bond. Sadly, Nigeria is bleeding and now true paradise disfigured. Come on as you read the graphic details of what is taking place in the Nigerian camp in Australia; please don't forget that it is still a developing story and at the end of the day the usual lying Solomon Dalung who has used more of deceit to administer sports will dismiss the obvious.
The Commonwealth Games is ongoing in Gold Coast, Australia, beautiful continent with serene environment. I was there in year 2000 for the Sydney Olympic Games. Recalled that my Assistant Group Sports Editor, Mr. Ikpo Igbinoba, writing then for Nigeria's most respected, sought after, biggest and most successful newspaper conglomerate in sub-Sahara Africa, the Daily Times was nominated and subsequently selected for the pre-Olympics 2000 tour. He was there for two weeks with other Sports Journalists from other newspapers across the globe.
He is a very brilliant journalist and writer. He plays with words in his write ups; in short he is a word smith of the highest order. An extra-ordinary headline-casting grandmaster, he came back and did an extremely beautiful travelogue and reporters note book on Saturday and Sunday Times sports pages, where he described various venues that hosted the Games in Sydney as if you were there. As you read, it looked as if you were on the spot. It was master piece spiced by master strokes. To put it mildly, he is one of the best brains that passed through the then very influential and authoritative Daily Times Group Sports Desk.
It was guide to most of us. His way and style of using words for illustration further simplified the whole scenario and also prompted us to fall in deep love with the city before our eventual arrival.
That was when the tenets of this profession fast faded and eroded the fabrics of the highly esteemed journalism profession, the likes being practiced up to early 2000 before its final collapse by ethnic and religious bigots.
A report by a reporter is not complete without a comprehensive travelogue or Reporter's Note Book that itemises how the whole championship or journey went. Who does that now? Come to think of it, which Editor or Line Editor asks for that most important aspect of Journalism now. These traditional trademarks have been thrown the dogs. What is remaining is for the present betrayers called practitioners to squander the hard fought and won Press freedom by our forerunners which includes the likes of former governor Olusegun Osoba, Prince Tony Momoh, Ray Ekpu, Haruna Mohammed, Haroun Adamu, late Dele Giwa, Ama Ogan etc
It still holds sway in other climes. It was one aspect most readers look out for after tournaments or project tour(s) from reporters then. To be honest with you, it made this job exciting and competitive. It helped in no smaller measure to put reporters on their toes and build their skill in effective writing.
That is one of the sad, dark side and dilemma of journalism today. I am very proud to flaunt that I met the good old days of issue oriented journalism in the country where issues of common national importance not religion or geopolitical zone held the front burner with robust commentaries and editorials adorning pages of newspapers across the country. It was when Journalism was at its best and golden too. It was when one Nigeria which is a mere slogan today held sway.
What is on ground today is ethnicity, bigotry, nepotism, security apparatus of the country coming from one side of the nation. Divisions, killings and ethnic cleansing agenda as never witnessed until May 29, 2015 are rife, and some sections of the media are keenly and stoutly justifying and defending such rubbish.
I digress.
Nigeria cannot be thoroughly discussed without making wide reference to refresh memories of readers because what the country parades today as government officials are never do wells that beat their chest at the face of nothing. Unfortunately today the nation parades officials with no sense of responsibility, history, background, no fixed address eye service all. Nigeria has been long reduced to ethnic minded individuals that enriches themselves occupying public offices and sending wrong signals to the unsuspecting young ones that don't have appetite to ask questions from the empties who through godfatherism and political patronage saw themselves where ordinarily they are not supposed to if not that the country is the way it is currently.
You don't learn anything good from the so called elders who don't have truth in them. Elders whose body languages are full of deceits and falsehood. They are sorry sight all. That is shamefully what has adorned the landscape of the nation today. It has been the shame of Nigeria and nobody cares a hoot to address such.
For instance, Buhari begged that he should be given a chance to become the President that his age as at 2011 will only permit him to do just one tenure. He was pitied but see how he has been misbehaving like a bull in the China shop. A fool forever did I hear you say. What the Buhari government has come up with since its inception in May 29, 2015 are second rate individuals in his government because he himself is clueless, has no clout and the right pedigree to steer the 21st century Nigeria.
We are all following what is going on in Commonwealth Games as it concerns Nigeria. Apart from the fact that the clownish Sports Minister, Solomon Dalung has been rejoicing over the below expectations performance of Team Nigeria, he is also presiding over massive defection of Nigerian athletes from the Games village into Australia cities.
That scam is happening under the watch of Dalung and his Ministry officials and nothing is done to checkmate that shame. But because the home government knows not what shame is and what image of a country meant abroad nothing has been heard from this massive fraud called APC/Buhari killer government. Nigerian athletes according to confirmed reports are having field day with other African country disappearing from the Games village.
Already Ghana's President, Nana Addo Akufo-Addo has released the hammer on the Deputy Youth and Sports Minister, Mr. Pius Hadzie with immediate effect and the DG of the country's National Sports Authority, Robert Mensah. That tells you the kind of government that is in place in neighbouring Ghana. The government already swiftly reacted and the causalities are already known but in Nigeria, Buhari and his birds of the same feathers have looked the other side leaving unfit Dalung and his cohorts to be sharing money, yet the likes of Itse Sagay, Lai Mohammed, Yemi Osinbajo, the failed Governor of Kogi State, Yahaya Bello and numerous others are here disturbing the ear drums of Nigerians clapping for Buhari's imaginary anti- corruption slogan. The sing song now is Buhari's joke of the year, his bid to seek re-election even in the face of all these daily mounting challenges, but to these people and many more, nothing is wrong in the nation; he is their messiah but majority of Nigerians know this is a government of deceit with dare devilry credentials. If you missed www.dailysportsng.com of Friday, April 13, it is reproduced here just enjoy the report that suspended the Ghanaian Deputy Youth and Sports Minister and the DG by his government.
Shamefully Nigeria's Sports Minister Solomon Dalung, the non performing Plateau State political liability who is supposed to have been fired by Buhari if this government is sane enough, sadly is having easy ride in Gold Coast Commonwealth Games while Nigerian athletes are disappearing daily under his nose. To Buhari and his clown of drummers and idlers, nothing wrong is happening but it is the scam that President of Ghana premised the image of his country and fired his Minister and other sports ministry officials. Ghanaian government was not comfortable with such scam and to show its zero tolerance for corruption and all that associates with it, it swiftly acted to save the image of his country internally and externally. That is how it should be and for Buhari that pretends to be fighting such corrupt practices to keep quiet and look the other way in the face of glaring evidence smacks hypocrisy.
Ghana suspends minister, officials over Commonwealth athletes' scam
The President of Ghana, Mr. Nana Addo Akufo-Addo, has suspended the deputy youth and sports minister, Mr. Pius Hadzie, with immediate effect over the Commonwealth athletes' scam.
A statement released on Thursday by Mr. Mr. Eugine Arhin, Director of Communication, said that also suspended is the Acting Director General of the National Sports Authority, Mr. Robert Mensah.
The decision to suspend the officers followed the preliminary investigations to the circumstances that led to the arrest of 60 Ghanaians who had allegedly attempted to enter Australia by false presences in the ongoing 21st Commonwealth Games.
The President of Ghana Olympic Committee, Mr. Ben Mensah and the Board Chairman of the National Sports Authority, Mr. Kwadwo Agyeman, have also been recalled from the Games. Also recalled is the Chef-de-Maison for 2018 Commonwealth Games, Mr. Mohammed Sahnoon.
They were recalled to assist investigation currently being undertaken by the Criminal Investigative Department of the Police Service.
That is a listening government in action to say the very least. It is government that derives its power from its people. It is government that is fully accountable to the people not the deaf and dumb Nigeria's Buhari/APC plan less and vendetta loving government that disobeys the people it claims voted them into power. This Buhari/APC government that chase shadows and tell lies coated them with propaganda. It is typical shame of a government and tragedy of a nation. The hammer has failed to fall on Dalung the underperforming and lame duck minister and his huge baggage of transparency issues since he assumed office have met deaf ears and blind eyes of Buhari. Dalung is not alone though. Many of Buhari's ministers, Chibuike Amaechi, Malami, Kayode Fayemi and other government officials were lawfully and without any prejudice indicted by established Judicial of enquires and found culpable with acts of corruption but all seem to have the covering of Mr President who see them as saints. Amaechi used Rivers State people money to fund Buhari's Presidential campaign in 2015.
They took solace in this habitation of corruption while Buhari and APC have selectively hounded opponents for almost three years, leaving his cohorts untouched. The reason why Ghanaian President fired his officials in Gold Coast Australia Commonwealth Games is the same scam Solomon Dalung and Nigerian athletes are involved in and Buhari is in London doing only God knows what. Amidst hunger, high cost of living, mounting youth unemployment, protests all over the land on his misrule, Buhari told Theresa May and Archbishop of Canterbury of his intention to come back in 2019.
It was on Wednesday, April 11, that ex- international and board member of AFN, Brown Ebewele alarmed that Dalung was celebrating silver medal. It showed how shallow the man is because monies meant for athlete's preparations for these Games have been diverted for 2019 elections donation to their master. Why then would he not clap and dance for medal of any colour that would justify Nigeria's participation in Commonwealth Games that the country has become a strong contender over the years. I'm sure Ebewele would be shocked to the bone marrow upon reading authentic report of defections or scam by Nigerian athletes in droves from the Games village camp and the prompt action by Ghanaian government on the same scam.
Aside leading a bloated large delegation of 48 officials and 96, Dalung has no answer to the daily disappearance of Nigerian athletes. He owes Nigerians explanation, though the country has slipped into the old bad days when athletes and officials disappear from international championship courtesy silly Buhari/APC government. If you missed Ebewele's story on Dalung do enjoy it. Ebewele is an authority in Nigerian athletics cum sports.
Ebewele: It's a shame Sports Minister is celebrating silver at Commonwealth Games.
Team Nigeria picked up a couple of Silver medals yesterday to make an appearance at the medals table yesterday at the on-going Commonwealth Games in Gold Coast, Australia.
While Chukwuebuka Enekwechi threw 21.14m (a personal best) to grab silver in the men's shot put event, Nigeria's men's table tennis team was edged out by India in the final yesterday. The Nigerians settled for a silver medal after Sharath Achanta beat Bode Abiodun 3-1 in the first game despite Abiodun winning the first set 11-4.
Veteran table tennis player Segun Toriola also took the first set 12-10, but lost his way in the next three sets, 11-3, 11-3, and 11-4. The doubles team of Olajide Omotayo and Abiodun could not stop the onslaught of Harmeet Desai and Sathiyan Gnanasekaran, who beat Team Nigeria 11-8, 11-5, and 11-3. India took the gold, while Nigeria settled for the silver medal.
One event that did not go down well with some Nigerians yesterday was the men's 100m final, where sprinter, Seye Ogunlewe lost the bronze medal to Jamaican Yohan Blake despite the duo clocking the same time of 10. 19s. Two South Africans, Akani Simbine and Henricho Bruintjies were faster, picking the gold and silver medals. Some Nigerians who watched the race had started celebrating thinking that Ogunlewe grabbed the bronze, but the Jamaican (Blake), picked it based on his reaction time of 0.139 ahead of Ogunlewe's 0.143.
Speaking, a board member of the Athletics Federation of Nigeria (AFN), Brown Ebewele said that is was a big shame that Nigerians, particularly sports ministry officials could be celebrating silver medals at the Commonwealth Games.
"Someone should tell the sports minister and his crew to stop celebrating a silver medal at the Commonwealth Games. Nigeria used to break records at the Commonwealth Games.
At Victoria, Canada '94, our women sprinters won the gold, silver and bronze medals in the 100m and went on to break records in the 4x100m relay. We also won the triple jump gold medal. "It is a big shame that the Sports Ministry is now celebrating silver medals so many years after. You can see that we are moving backward instead of going forward," Ebewele stated.
Ebewele said it all. His view is also my view. In a country where the present government has taken us several steps backwards, it calls for sober reflection not minding the propaganda it has employed to deceive the more ill-literate population. Fact is that as Nigerian sports are in grave danger so also is the other sectors of the polity.
Our social media handles are active 247; let's continue the discussion actively as usual as we keep our fingers crossed. Keep shooting hard, till next week!!
Source Daily Sports
Posted April 16, 2018
---
You may also like...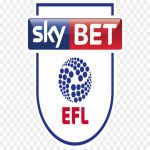 EFL Re-introduces Five Substitutions Rule

Ferguson Reveals Role In Bringing Ronaldo Back To...

Wikki Draws With Plateau Utd At Home

Chelsea muzzle Wolves in FA Cup

Fury rejects possible Joshua clash