Semenya Loses Appeal over Testosterone Rules
By Daily Sports on May 2, 2019
Views: 1,195
Olympic 800-metres champion Caster Semenya on Wednesday lost her appeal against rules that mean female athletes with high natural levels of testosterone must take medication to reduce it.
The Court of Arbitration for Sport (CAS) ruled the regulations were necessary for athletes with differences in sexual development (DSDs) to ensure fair competition.
But it also voiced concern about how the new rules, which cover events ranging from 400-metres to a mile, would be implemented by the International Association of Athletics Federations (IAAF), the sport's governing body.
Testosterone increases muscle mass, strength and haemoglobin, which affects endurance. Some competitors have said Semenya's higher levels of the hormone give her an unfair advantage.
"I know that the IAAF's regulations have always targeted me specifically," Semenya said in a statement released via her lawyers. "For a decade the IAAF has tried to slow me down, but this has actually made me stronger. The decision of the CAS will not hold me back.
Semenya, from South Africa, and her lawyers are considering appealing the ruling. (Reuters)
•Photo shows Caster Semanya
Source Daily Sports
Posted May 2, 2019
---
You may also like...

Toulouse Appeal Relegation After Ligue 1 Curtailed

AFCON Qualifier: Eagles To Play In Empty Stadium...

I Want to Retire at Real Madrid —...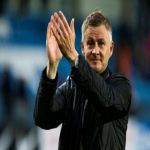 Manchester United confirms Solskjaer as caretaker manager

Pelican top official sends SOS to Governor Ayade,...