Rekindling the glory of Nigerian sports, By Maximus Rex Umeh
By Dally Sports on December 14, 2018
Views: 3,959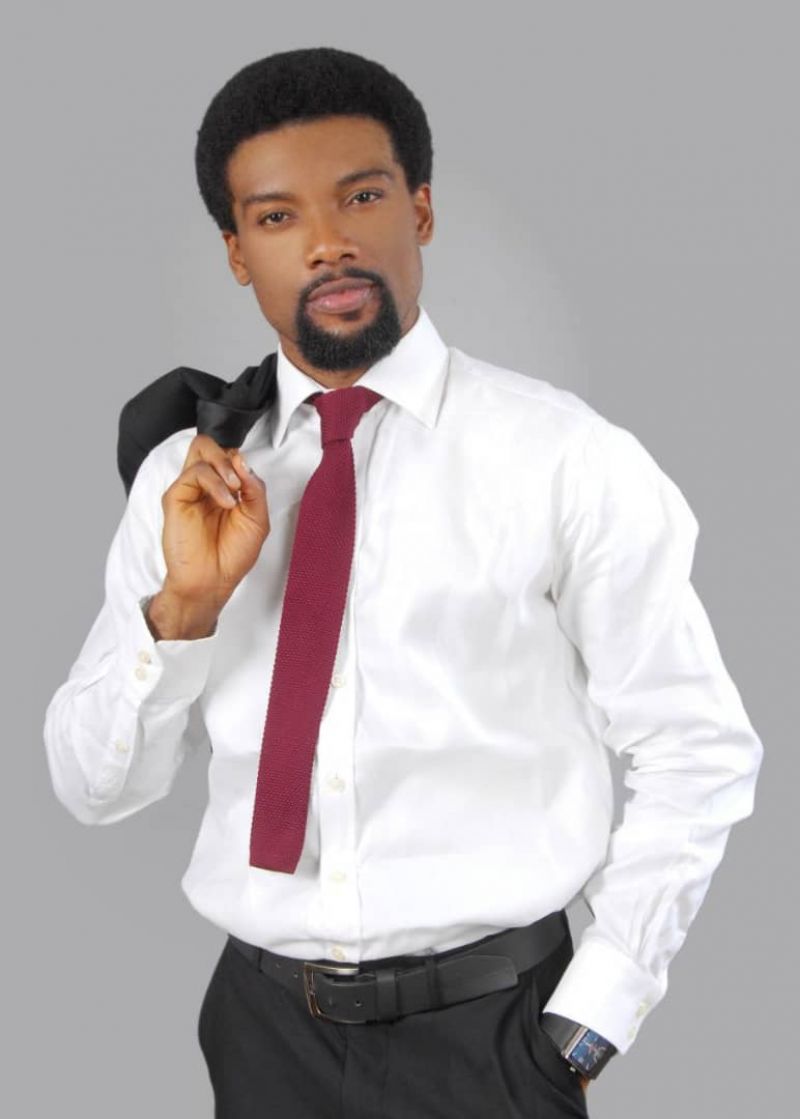 I remember the good old days when I was a much younger lad. A time engaging in sports was a major focal point of the citizenry and the Federal Government. Such times were days of glory and honour for my country, Nigeria. A season where sports (not just football) were the adhesive factor that broke down walls of division amongst us and made us bound together. A time watching sports served as a panacea for all our pains and suffering giving us "a glimmer of hope" for the future – I mean our future!
Those were the days when Nigeria boasted and paraded some the best and most feared athletes in the world. Such great men and women in track and field, like the Ezinwa brothers, Seun Ogunkoya, Francis Obikwelu, Mary Onyali, Chioma Ajunwa, and Falilat Ogunkoya; whose names made their counterparts like the legendary Carl Lewis, Morris Greene, Dwayne Chambers, and Gwen Torrence tremble. That was how formidable they were!
What about the glory days of Nigerian boxing or even lawn tennis when Nigeria's Sule Ladipo made the country proud?
What about football? Yes, there has been a steady resurgence of Nigerian soccer on the world stage of late. However, the quality of the senior national football team today is still nowhere near that of the class of '92 - '98; the era that fully announced Nigeria in football as a sport. The list goes on.
But for over two decades, however, the state of sports in Nigeria has fallen so badly that the thought of the glory days seems like "a distant dream".
Several factors have contributed to bringing about this decadence. Corruption, negligence, and complacency by the government and the sports community are factors clear to everyone.
My brother, who was formerly a professional sprinter, once told me about the treacherous manner in which athletes are treated by the coaching crew. Let's say, for instance, there is a competition of some sort, a contingent of a school, a state, or even the national contingent for an international competition, would have a budget set out for them for the event by the school management or Federal Government. This budget is meant to take care of their daily feeding allowance, training and performance kits, supplements, etc, throughout the competition. Unfortunately, this money will be handed to their coaching team. Once it gets into their hands, they use less than 20% for the athletes. As a result, many times, the athletes will perform literally on empty stomachs and poor quality kits. Yet people would expect them to give their best performance, regardless.
When these players sustain injuries or have issues with their health, they leave them to "deal with it" on their own; whereas the budget is also meant to cover that area. But the management would pocket the money and leave them hanging. The poor athletes would have no choice but to foot their medical bills out of their own pockets. Afterwards, they would be called up again and expected to give their best performance.
It is on account of this treacherous trend that many disgruntled athletes like Francis Obikwelu and Gloria Alozie (formerly the world best in female 100m hurdles) find their way out to nationalise and compete for foreign countries. Francis Obikwelu (formerly among the top five sprinters in the world) bailed to Portugal and became a Portuguese citizen. And for several years in a row he was crowned Portuguese sportsman of the year. His lot changed for the better overnight once he changed nationality. Same happened with Gloria Alozie, who took up Spanish citizenship and worked her wonders for them.
These are only two cases out of countless others. Every day, Nigeria loses her best talents and assets to foreign countries that appreciate their talent, and are more than happy to have them as their own. Most of the athletes who remain cannot put in their best because they are so discouraged. So the situation keeps getting worse.
Today, Nigeria, the once great dominant force in track and field in Africa and beyond, can barely "scrape" a single medal in the track and field events in African championships, let alone global championships like the Olympics. Nowadays, Nigeria is the one eating the dust of the likes of Ghana, South Africa, and Cameroon in track and field events particularly, whereas the contrary was the case in the recent past.
The matter is made worse by an ignorant, negligent government that appears to be oblivious of the contribution of sports to the country's economy and national image. Consider the infamous and thoroughly disgraceful debacle that occurred during the last Olympic Games. The entire Nigerian contingent was self-sponsored. The government did not set aside a budget for the Olympic Games. In fact, the government acted as if it didn't know the Olympic Games were forthcoming. Members of the Nigerian contingent had to first pay their way to the Games and then cater for themselves throughout the games.
It was a national shame knowing that the football team got stranded at the airport for days. Social media and the international community went berserk about this. So many words of ridicule were thrown at President Muhammadu Buhari and the Minister of Sports, Solomon Dalung, for being so brazenly and shamelessly callous. All President Buhari and the Sports Minister did was to give flimsy and embarrassing excuses that made one wonder if they thought they were dealing with children. Their excuses were so outrageous and ridiculous that they were beyond childish. Meanwhile, the football team remained stranded at the airport, as days rolled by.
The football team missed the opening ceremony and were at the verge of missing their first game when the captain, Mikel Obi, intervened. He paid the airfare for the entire team and paid for their hotel accommodation. The Nigerian team arrived just in time for their first match. Against tremendous odds, they came out victorious and won the bronze medal in the men's football category. The international community lauded their achievement; saying that, under the circumstances, it was a "miracle."
If Mikel Obi had not intervened on time Nigeria would have not taken part at all in men's football in the Olympic Games.
I could go on and on and on. The list is endless. The fact is that the appreciation and value for sports as a major sector of the economy has dropped to a deplorable level in recent times. The government is becoming ever more oblivious and ignorant of the economic value of sports; investing little in the sector. Young gifted athletes keep going to waste because of corruption and lack of support.
Countries like Jamaica, Ethiopia, Tanzania and Kenya invest a lot in their sports sector. They have seen how much it contributes to their economies and boosts their national image. They take it seriously. And that's why they have been consistent; maintaining their superiority over the decades. Why should it be any different for Nigeria?
The Federal Government needs to not only pay attention to and investing adequately in the more popular sports, but it should also help develop the less popular ones such as swimming, gymnastics, rowing, diving, etc. This will really help to expand the sports sector to more wholesome proportions, and with greater dimensionality, making it even more dynamic.
It is only by this means that Nigeria can rekindle the glory of the past and get back to being the dominant force she once was in the world of sports.
•Maximus Rex Umeh (shown in photo) is the true definition of "Jack Of all Trade." He is an Actor, a Recording Artiste, a Model, a Motivational Speaker, a Voice Over Artist, and an aspiring Filmmaker. Max is also one of the in-house writers for StageRave publisher, which is an arm of StageRave entertainment – a dynamic success-driven organisation with a high sense of commitment and deep interest in developing talents, managing established artistes and harnessing opportunities for investors to reap a rewarding return for their investment. Reach Max with this mail: info@stagerave.com.ng
Source Daily Sports
Posted December 14, 2018
---
You may also like...

Juventus Report Losses Of 89.7m Euros

Man United Won't Force Players To Return

Why I started Iheanacho – Guardiola

Messi Exit From Barca 'Interesting For Football'

Liverpool Announce £42m Pre-Tax Profit For Last Season...