Griezmann's racial photo sparks controversy
By Daily Sports on December 18, 2017
Views: 4,292
Atletico Madrid and France forward Antoine Griezmann was forced to remove a photograph from Twitter showing him blacked up and mimicking a Harlem Globetrotter basketball player after the post caused controversy on Sunday.
Griezmann was wearing a basketball jersey and a wig with his face, legs and arms blacked up alongside the caption "80's party" in the photograph on his personal Twitter page.
Although the post initially provoked little comment in Spain where Griezmann has spent the entirety of his professional career, many Twitter users around the world questioned the 26-year-old player's choice of fancy dress, with some saying it was racist.
Griezmann first responded to the criticism by posting: "Calm down friends, I am a fan of the Harlem Globetrotters and this beautiful era... it's a tribute."
He did not immediately delete the original photo, but later he did remove the post and then tweeted an apology.
"I recognise that it was clumsy of me. If I have offended people, I apologise," he wrote.
Some of the strongest reaction came from abroad. British left-wing lawmaker David Lammy tweeted: "There are so, so many different options for an 80's party... that don't involve blackface. I can't believe we're out here in 2017 saying don't dress up in blackface."
Griezmann was top scorer for France at Euro 2016 and his performances on the pitch have seen him become one of Europe's most marketable footballers, working with big brands such as Puma and EA Sports. © AFP
•Photo shows Antoine Griezmann.
Source Daily Sports
Posted December 18, 2017
---
You may also like...

Again, Awoniyi's club crash out of top division...

De Bruyne Named Premier League Player Of The...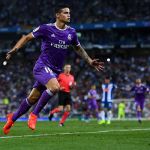 Monaco paid millions in tax to Spain

Why I Shunned Coaching — Aghahowa

Why I awarded Algeria penalty against Nigeria- Gabonese...