Indomie Noodles; Setting the Pace in Sports Promotion and CSR
By Daily Sports on June 13, 2016
Views: 9,109
The choice of Dufil Prima Foods Plc, manufacturers of children's favourite food, Indomie Noodles, to make this week's subject matter of Sports Pulse is by popular choice and demand by mostly children and even a good number of adults.
In short, it was planned and executed by my son who is already six plus footer and will be 15 by July; I once told you about him and his incurable instinct as a Chelsea of England fan and by extension, a strong fan of John Mikel Obi, Diego Costa, Eden Hazard, John Terry and Didier Drogba.
Let me also reveal that he is an ardent reader of this column. He has suggested oftentimes and made strong representations about writing on Indomie Noodles' sports sponsorship and CSR initiatives. I always used flimsy reasons to plead that we put it forward for the next edition.
As if he has lost faith in 'my please I will' promise, he renewed the request this time armed with proof of Indomie Noodles' vested interest in sports sponsorship and sundry CSR activities.
I must confess that I have been getting letters from children demanding that sports sponsorship and Corporate Social Responsibility (CSR) embarked upon by the company be featured in this column. I finally yielded to the pressure after finding Dufil Prima Foods worthy to adorn this page. I have digressed.
For your information, Dufil Prima Foods, makers of the very popular and tasty children favourite food in many homes, Indomie Noodles, has taken historic step into sponsorship of the National Schools Cricket Championship for boys. It was a one-stop tournament that made its mark in that category of the highly tactical sport.
The competition featured a preliminary round which threw up encouraging outcome in states team selection. It is a grassroots initiative and it was fully embraced as the participants confessed to having a swell time and of learning many new techniques and maneuvers of playing the modern day Cricket game. Indomie Noodles was applauded for such giant stride in sports sponsorship/development that gingers positive changes in the game.
It would interest you, dear reader, to know that the final four teams which emerged from two zonal finals and all games – except that of the finals – followed a round robin league format. In all its ramifications, it set the tone and was awesome too – to put it mildly.
Under the terms of the deal reached with the Nigerian Cricket Federation (NCF), Dufil Prima Foods provided financial support for the games to the tune of a whopping N12.5 million in the area of organisation and prizes.
These areas were perfectly taken good care of and all the boys that took part went home fulfilled, anxiously looking forward to the next edition. Some of the lads that spoke to Daily Sports www.dailysportsng.com, thumbed up the sponsors and added that if taking part in a championship is like the above, then they are ever ready to be partakers even at the shortest notice. The Indomie Noodles Schools Championship for boys, they chorused, was not only instructive but was also educative and entertaining.
The officials of NCF were not left out in admirations of the successful organisation and sponsorship by Dufil Prima Foods as they looked forward for further future outings. The company has promised to do more for the country's sports development.
As a responsible and responsive corporate citizen the company continued this year's edition of its Multi Million Naira Heroes Awards to deepen its already upbeat Corporate Social Responsibility (CSR) which is geared towards touching the lives of Nigerians. This people-oriented carriage of Dufil Prima Foods will no doubt make our citizenry to be encouraged in their various endeavours as they know that handsome rewards await them at the end of the day.
To show the importance which the company attaches to the competition, the Managing Director and Chief Executive Officer, Dufil Prima Foods Plc, Mr. Deepak Singhal, was on to hand to officially flag off the 9th edition of the Multi Million Naira CSR initiative named Indomie Independence Day Award for Heroes of Nigeria.
The amiable sports-loving CEO was unrestricted, focused on and unquestionably an ardent powerhouse revealed as he herald the beginning of the search and call for entry for the high-status Award for worthy Nigerian children.
Singhal restated the readiness of Indomie to invest more money in the CSR initiative in order to grow the room and advance the numbers of winners expected to emerge at 2016 Indomie Independence Day Award for Heroes of Nigeria.
In truth, the popular children food stable has broken new ground and grip. The message from Singhal was delivered by veteran, Tope Ashiwaju, Group Public Relations & Event Manager, who noted that; the key objective of the Award is to identify, recognise and celebrate Nigerian Heroic children who have show cased acts of courageousness at one point or the other.
According to him, "We believe they need to be acknowledged and distinguished publicly in other to inspire and motivate more selfless acts in these children, who would tomorrow hold various leadership positions in the country and to reinvent the need for timeless values in the minds of the younger generation."
Ashiwaju further revealed that Indomie Independence Day Award for Heroes of Nigeria has so far recorded a huge success in the last eight editions producing a total of 24 Winners in all whom were rewarded with scholarship prizes worth several millions of naira which has impacted positively in the lives of the awardees.
Also the Brand Manager, Indomie, Amber Yadav was not left in the showcasing as he re-echoed to his audience that the last eight editions of the Award have been tremendous as it attracted commendations to the brand and the company by well-meaning individuals and corporate organisations. "We are therefore willing to make it bigger, better and more glamorous," he reassured.
The company also teamed up with 7UP, SCOA to support SPANFEST 2015 anchored by Society for the Performing Arts in Nigeria (SPAN). It was aimed at showing sustenance for historical diversity and boost cultural integration among youths, top patrons and sponsors like7UP, SCOA Motors and Indomie that partnered SPAN to power the year's SPANFEST.
The founder of SPAN, Mrs. Sarah Boulos, said it also rekindled in our community a desire to invest in performing art education and performances to sustain a vibrant and healthy environment in Lagos to cherish as well as a sense of significance.
Head or tail, Dufil Prima Foods Plc has touch lives in sports and CSR they are inter woven for development and living. It is against such inflammable backgrounds, therefore, that we applaud the company's genuine efforts and yell: Well done, Indomie Noodles, our children's favourite food in every home!!!
•Victor Enyinnaya can be reached via 08055068145 (sms only) or by e-mail via sportzvictor@yahoo.com.au
Source Daily Sports
Posted June 13, 2016
---
You may also like...

Arsenal legend Thiery Henry descends on Man City...

Man City's Aguero In Line To Face Brighton...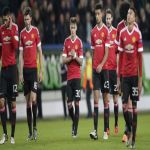 Manchester United crash out of the Champions League,...

Manchester United Battle Liverpool In Premier League Star...

How I Moved On After Chelsea Miss —...