Federer Wants ATP & WTA To Merge
By Daily Sports on April 23, 2020
Views: 505
Roger Federer says "now is the time" for the men's and women's governing bodies to merge while tennis is in limbo because of the coronavirus.
The 20-time Grand Slam champion floated the idea in a series of Twitter posts.
He said a merger of the Women's Tennis Association (WTA) and the men's Association of Tennis Professionals (ATP) "probably should have happened".
"We can come out of this with two weakened bodies or one stronger body," Federer said.
Last year WTA president Micky Lawler said it should be seriously discussed.
BBC Sport understands preliminary discussions have taken place between the two tours about greater collaboration in certain areas.
In a series of social media posts on Wednesday, Federer added: "I am not talking about merging competition on the court but merging the two governing bodies that oversee the men's and women's professional tours.
"It's too confusing for the fans when there are different ranking systems, different logos, different websites, different tournament categories."
American tennis legend Billie Jean King, one of the prime movers behind the founding of the WTA, said a merger "has long been my vision for tennis".
"The WTA on its own was always Plan B," added King. "I'm glad we are on the same page. Let's make it happen."
Spanish 19-time Grand Slam champion Rafael Nadal added: "It would be great to get out of this world crisis with the union of men's and women's tennis in only one organisation."
Reigning Wimbledon champion Simona Halep, two-time Wimbledon champion Petra Kvitova, Argentine Diego Schwartzman and two-time Grand Slam champion Garbine Muguruza are among the other high-profile tennis players to voice their agreement on social media. (BBC)
•PHOTO: Roger Federer
Source Daily Sports
Posted April 23, 2020
---
You may also like...

Pochettino confident new Spurs stadium will be ready...

Blow For Bundesliga Plans As Dresden Squad Put...

President Weah presents honours to former coaches Wenger...

Salah named as world's third best player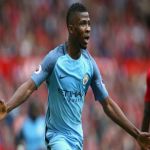 I want to stay at Man City says...