2020 Federations Cup: Edo Grassroots Clubs Gear Up Amidst Groans Over Registration And Affiliation Fees
By Daily Sports on February 27, 2020
Views: 391
The Nigeria Football Federation (NFF) has released proposed dates for the 2020 Aiteo Federation Cup Competition.
This was contained in a letter sent to the secretaries of the state FAs across the country dated 5 February.
The collection of registration forms commenced on February 21 while clubs are expected to have completed the forms and submitted their players' licences for processing and endorsement by the NFF by March 20.
The commencement of the Aiteo FA cup across the states is on March 30 while the state FA Cup finals should have been completed by April 26.
Meanwhile, grassroots clubs across the country are preparing for the competition intensely as they engage in friendly games to fine tune their tactical strategies for the competition.
In Edo State, several interesting friendly matches between well-known youth clubs have taken place.
New entrants into the youth football scene, Isaac Success Football Foundation, floated by Watford and Nigerian international Isaac Success, have been warming up for the FA Cup with some impressive results along the way in friendly games played.
The club has beaten the Edo State Sports Festival football team 1-0 amongst other impressive friendly results.
The Isaac Success team, being managed by Tayo Adeleke, is a team with a bunch of physically strong players who combine their top fitness qualities with fine techniques.
Another club that has been impressive in their build up to the FA Cup is Osabu FC, coached by one of Edo State's finest coaches, Pius Ehigiator.
Osabu FC is a possession-based side which plays one of the most beautiful brands of football in the state. They have in their fold gifted midfielders who, on their day, could make most sides in their category look ordinary.
Osabu FC are unbeaten this year in the friendly games they have played. They recorded a 1-0 win against the Edo State Festival team in a thriller of a game while in another very interesting and explosive game, they saw a 2-goal lead slip as they drew 2-2 away to Eagles Wings FC.
Then, of course, there is BJ Foundation. Buoyed by the return of their inspirational founder and club owner Douglas Idahosa from the United States of America where he had been holidaying for about a year now, the club is brimming with enthusiasm as they look to better their third place finish in the FA Cup last year.
Meanwhile, grassroots club owners in Edo state have been grumbling loudly about the matter of affiliation fees attached to the registration fees by the Edo FA for the FA Cup.
The Edo FA has fixed registration fees for the competition at 50,000 naira while all participating clubs have been mandated to pay 20,000 naira as affiliation fees for the year before participating in the competition.
Some of the clubs are irked that having already been affiliated to the FA last by way of paying affiliation fees, they have been tasked again this year to pay the same fees. There is a real feeling of being exploited and the club owners have not hidden their frustration.
Checks reveal that in some other States of the country, the FA cup registration fee is lower (e.g. in Delta and Ekiti states where it is 45,000 naira and 40,000 naira respectively) while teams that are already affiliated to the FA in the States are not required to pay affiliation fees.
One grassroots club official stated: "They want to kill grassroots teams. Every year they increase fees."
Another youth club coach complained: "Edo FA is not helping; it's supposed to be a regulating body that can regulate the registration fees. How can others state registration fees be 45k while Edo State is 70k? I don't really understand. If it is like this, it is going to be very few teams that will register in this year's FA Cup."
Source Daily Sports
Posted February 27, 2020
---
You may also like...

State of Nigerian sports: Go back to school...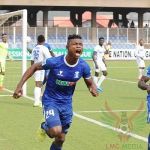 NFF mourns with family of slain Izu Joseph...

Nigeria: Access Bank Charity Polo Raises N800 Million...

Kayode Scores Another Brace In Turkish Super Lig...

Salah strikes as Liverpool bundle out Man City...