Edo Aiteo FA Cup: Bendel Insurance, Dynamite Force drawn Bye as Big Grassroots Clubs Clash in First Round
By Daily Sports on April 11, 2019
Views: 478
It is the FA Cup season in states across the country once again. That time of the year when grassroots clubs, flush with enthusiasm and hope, look to cause upsets by beating established professional teams and look to keep the giant-killing tradition and lure of the world's oldest football competition alive.
In the glistening events hall of the Wesley Hotel in Benin City, the Edo Aiteo FA Cup draws was held on Tuesday, April 9, with the creme de la creme of Edo football in attendance.
Chairman of the Edo FA, Mr Frank Ilaboya, in his opening speech, praised the Edo State Government for its massive investment in sports and said this has led to the promotion of Bendel Insurance FC to the NPFL as well as winning the state the hosting rights of next year's National Sports Festival.
Mr Ilaboya also had nice words about the ongoing reconstruction of the Samuel Ognemudia Stadium in Benin City, saying that it is nearing completion and would be one of the best in the world.
The Edo FA Chairman also revealed that plans were afoot by the State Government to build mini stadia across different parts of the state to give grassroots clubs more avenue to train and nurture players.
The two professional football clubs of the state were drawn bye and will have to wait till the round of 16 when 14 teams out of the remaining 28 will emerge.
There are very interesting matches to look toward to in round 1. Popular grassroots club BJ Foundation FC will slug it out with Eagles Wings FC, a club with a fast growing profile in the state. Eagles Wings are a team from where a couple of players joined Bendel Insurance FC last year after impressing in last year's FA Cup competition. The club is floated by a strong football agent and a number of players have been flown recently to Europe on trials from the club. The allure of the team is that it's a quick gateway to European football hence good quality players flock to the club.
BJ are in a transition of sorts. Gone are many of the players who made the club thick a few years ago, like Keigho Erimuya (now with Cadiz, Spain), Uche Epete (Ferovario, Mozambique), Moses Kali (on trials in Europe), Junior Osaghae and Michael Enaruna (both with Insurance).
Nonetheless, there are some exciting youngsters in the slipstream of talents coming through at BJ and it is to them the task of making their own names lies.
In another tough and exciting round of 32 fixture, last year's Edo Aiteo Cup semi-finalists Rock Stars FC will lock horns with 2016 FA cup champions Ine Stars FC. The two clubs are known for being sturdy sides with players who are hungry for success.
2016 Edo state league champions Benin Warriors will play against Freedom FC, a new side who will have the freedom to play without much pressure given their low name recognition.
Freedom FC are said to be a well-funded machine, with the club owners having spent heavily to ensure the club makes a mark in the Aiteo Cup.
Benin warriors are a significantly different and younger side from the one that won the state league three years ago, but count amongst its rank youngsters who can achieve a lot given their top class qualities.
The Edo State Aiteo Cup will take place from 17 April 2019 at three designated venues in Benin City, which are the University of Benin main bowl and training pitches as well as the S&T barrack football field.
On Sunday, April 14, the first ever Edo Super Cup match will herald the kick-off of the 2019 football season in the state. The Super Cup match is between BJ Foundation (Edo State League champions of 2018) and Dynamite Force FC (Edo Aiteo Cup defending champions). It will take place at the UNIBEN Sports Complex.
Kick-off for the match, which is expected to be explosive, is 3:00 p.m.
•Photo shows Edo State football stakeholders during the Edo Aiteo FA Cup draws
Source Daily Sports
Posted April 11, 2019
---
You may also like...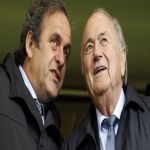 Breaking News: FIFA President Sepp Blatter and Michel...

Why I dumped Enyimba for Katsina Utd —...

Chukwu disappointed over Rangers' failure to progress in...

NFF bigwigs in Zurich for extraordinary congress, election...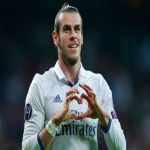 Bale left out as Real aim to halt...