Green, Curry, Durant Fined For Criticizing Officials
By Daily Sports on April 3, 2019
Views: 250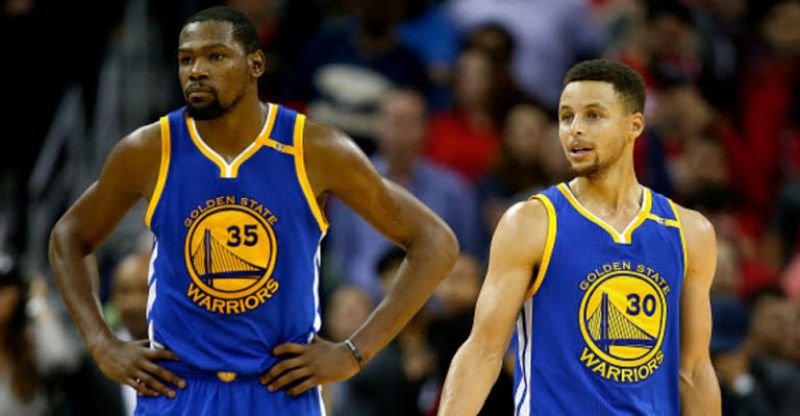 Golden State Warriors stars Draymond Green, Stephen Curry and Kevin Durant have all been fined for comments they made following Friday night's overtime loss to the Minnesota Timberwolves, the NBA announced Tuesday.
Green was fined $35,000 for "making statements on social media which impugned the integrity of NBA officiating." Curry was fined $25,000 "for his actions and public statements impugning the integrity of NBA officiating" and Durant was fined $15,000 for "public criticism of the officiating."
Several calls down the stretch in Friday's game drew the ire of Warriors players and coaches, but what seemed to irritate Warriors coach Steve Kerr and his players most came with 4.4 seconds left in overtime and the Warriors trailing 130-127.
Durant caught an inbounds pass and turned quickly to shoot a 3 to tie the game. Referee Marat Kogut whistled for a foul, emphatically saying that the foul by Timberwolves swingman Keita Bates-Diop came before Durant was in the act of shooting.
"Did I think it was before the shot?" Kerr said after the game. "I just watched the replay. He caught and he shot -- it's a four-point play. I mean, I don't know what else to say. Kind of mind-boggling. You catch and you go up for a shot, and you get fouled in any league -- any league -- that's a good bucket and a free throw. Any league, not just the NBA."
Curry ended up hitting a difficult 3-pointer in the corner to tie the game and happily pointed his finger at Kogut's face on his way back to the Warriors bench. On the ensuing possession, with just 0.5 seconds remaining in overtime, Timberwolves swingman Anthony Tolliver threw an inbounds pass over the head of teammate Karl-Anthony Towns, but official Leon Wood whistled Durant for a foul. The Warriors bench was incredulous. After the call, Curry walked halfway down the visitors tunnel before returning to see Towns make the first free throw and miss the second one, with the clock quickly expiring.
Curry was asked afterward if his team's reaction after he made the shot that tied the game had any impact on Wood's whistle on the Durant foul.
"If that's the case, that's indicative of the entire game," Curry said. "And not officiating the game itself and letting emotions get in the way or whatever kind of agenda you had coming in. (ESPN)
•Photo shows Stephen Curry and Kelvin Durrant
Source Daily Sports
Posted April 3, 2019
---
You may also like...

World Cup: I could have made an impact...

Yusuf's Eagles focus on Mali

Mourinho: Man United'll patiently wait for Eric Bailly...

Not ready to retire, Pacquiao lists potential opponents...

12-year ban slammed on ex-FIFA secretary general for...