For Arsenal, it feels good to shut the 'our wife' talk from Man Utd folks
By Daily Sports on March 12, 2019
Views: 283
Once again Unai Emery tinkered and once again his tinkering worked. The Arsenal Spanish coach has continued to spring surprises on opponents, fans of his Arsenal club and supporters of rival teams with his tactical and personel flexibility and against Manchester United in last Sunday's big premier league clash between both teams that headlined the weekend of premier league football, Emery went to a 3-4-1-2 formation, a system he hasn't used in a while to combat Manchester United's counter attacking threats.
The end result was the sweet 2-0 win for Arsenal that ended emphatically Man United's manager Ole Gunnar Solskjaer's unbeaten run in the English premier league. The clean sheet was an extra bonus for Arsenal as the Arsenal defence had good cover to deal with the pace and power of Man United's attacking duo of Romelu Lukaku and Marcus Rashford.
The trouble for opponents going into a match with Arsenal this season is that they simply can't be sure how Arsenal will approach a game tactically. Who gets to start and who sits in the bench?There's a constant chopping and changing by Emery that has irritated Arsenal fans sometimes but which has made the team a dangerous proposition for many opponents this season in a positive way, different from the apparent predictably of his predecessor Arsene Wenger
Granit Xakha the heavily malinged Arsenal midfielder reminded many of his worth with his intelligent forward passing capped by a blistering swerving shot from outside the box that wrong-footed David De Gea in goal for Man United to give Arsenal the lead.
It was no more than the Gunners deserved as at that time. Arsenal had started in the early minutes harrying and stiflling United and even if Romelu Lukaku missed a glorious chance to give United the lead earlier when he struck the bar from only a few years out, it was clear that the home side where the better side of the early exchanges.
Pierre-Emeryk Aubameyang added Arsenal's second from what I thought was a soft penalty after seeing the replay. Lacazzette seemed to have tumbled down from the most minimal of contacts and I dont think many Arsenal fans would have complained if referee John Moss hadn't given a pen there.
Abameyang showed that he has a heart made of Stern stuff by stepping forward to take the penalty after his huge miss from the spot last week against Tottenham.
This time the Gabonese showed guile in his slanted run up to the ball and tipped in into the center of the net as De Gea dived wrongly to his left.
Talking about Xakha, the Swiss central midfielder had been the subject of a heavy debate between me and a close football friend of mine,who is an Arsenal fan, during Arsenal's ill-fated trip to France in the Europa leave last week when they were thrashed 3-1 by Rennes albeit being 1 man down for throughout the second half following the red card issued to towering center back Sokratis Papastopoulos.
I had sough t to make the point that Xakha's selection in the starting 11 of Arsenal is justified by his intelligent forward passing which betters that of many players in his position. Even if there's the undeniable fact that he loses the ball frustatingly sometimes in his attempt to make a pass, he remains a fine passes who helps to progress Arsenal's play in tight matches.
As we were both in the thick of the the debate that thursday night, Xakha lost the ball in Arsenal's penalty box in an attempt to pass his way out of the Rennes pressure and the French team went in to score their second goal in that action.
My friend just got up and muttered "see Xakha" and left the watching of the match to the Xakha defender that I am.
But I guess he enjoyed watching Xakha on sunday. The midfielder looked unplayable at times as he initiated many moves from deep for Arsenal and was always a constant threat with his shots.
When a midfielder has the ability of making many good forward passes that advances the play of his team, then it should be easier to put up with one or two moments when he losses the ball. It's much better to have who can pass well and fail sometimes than who can't pass well so much. But football fans sometimes don't think in such terms and Xakha in my opinion has been at the receiving end of some unwarranted criticism from many Arsenal fans. Thank goodness for the lad for silencing many of his critics on Sunday.
As far as silencing goes, what a win it was for Arsenal against rivals United.
This is a fixture that in the late Arsene Wenger years as manager of Arsenal l, the Gunners have come to look with big trepidation.
With Manchester United riding on a wave of good results ,climaxing what the their glorious night in Paris when they beat mighty PSG against all odds to book a place in the champions league quater finals, many of their fans had backed their team go storm the Emirates and beat Arsenal hands down. They had won there against Arsenal in January in the FA cup and it wasn't at all beyond them to win again against Emery's men. So they thought.
In Nigeria, many Manchester United fans derogatorily refer to Arsenal as 'our wife' with the belief that they could beat Arsenal any time. Humility sometimes goas out of the window in moments of success. Many Manchester United fans came into the game believing in their team and lost perspective of the fact that this Arsenal team has made the Emirates a fortress this season in the premier league.
As we stood at the Ugbekun primary school field on saturday morning to argue about the premier league fixture after casting our votes in the last Edo state House of Assembly election, a United fan dismissed Arsenal's chances with a wave of hand and a challenge to me to bet 2k on Arsenal winning the game. I told him I'm not a betting man but how thrilled I was to see Arsenal winning the next day to make my friend eat the humble pie.
Man United fans were brought back down to earth at the end of the game but their club's chances of making the top four has certainly not faded with their ceding the fourth place to Arsenal on Sunday.
There's still some twists and turns to come even though Arsenal are favorites now to make the champions league places as they have no big top 6 team on their list of 8 remaining games unlike Chelsea, Man United and Spurs.
As far as the top 4 battle is concerned, a lot might, ironically, depend on the success of the teams competing in Europe. If they continue to advance in the continent, then the issue of a stretched and fatigued team could prove crucial to who finishes in the top 4.
•Photo shows Arsenal's match hero Granit Xakha after scoring against Man United
Source Daily Sports
Posted March 12, 2019
---
You may also like...

Morata agrees to join Atletico Madrid

Nigerian athletes Francis, Egbeniyi shine in USA

Rampant Eaglets thrash hosts Chile, power into U-17...

Eaglets go for the kill against Brazil in...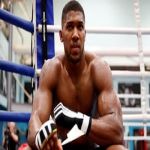 Joshua ready to fight Fury in summer