World Cup 2018: Rohr, Stop these distractions! Concentrate now instead of searching for new players in NPFL
By Daily Sports on May 14, 2018
Views: 23,817
I am here this week not really to discuss the venom oozing from some persons that claimed they are working for Shehu Dikko, Chairman of League Management Company (LMC), who as name droppers I suppose, arrogate to themselves certain degree of closeness to the very respected Dikko. Having secured this vantage position, they now hide under it to release toxins to 'perceived enemies' in the name of defending Dikko. I would not fail to mention here that the arrogance of their claim causes my stomach to rumble.
Let me be honest with you, the little I can readily say of the Shehu I know is that he won't engage his good self or instruct any thug to pour such unprintable venoms on a reporter engaged in his constitutional, legitimate and professional duties nor for the thugs to decant such unfounded vituperations on this writer. That is my benefit of doubt for him. But in Nigeria anything can happen. Let me be honest with you, Shehu has remained gentle in my perception and I have met him twice since he became the LMC boss. One was in Lagos and the other, in Abuja. They are no chance meetings. I have listened to him where he presented papers and I found him not a pretender knowing his subject matter.
I gave him clean bill of health and instantly became his silent fan until I met him first at Lagos Business School where he was a discussant. He looks a gentle man but as we did say last week, he jolted especially his keen fans when it was reported that he declined twice, invitation from the Ministry of Labour to smoothen gray area (s) with the Players Union led by ex-international Dahiru Sadi MFR, President National Association of Nigerian Professional Footballers (NANPF), Austin Popo, General Secretary and Clement Temile Director of projects.
I will not stop saying that Shehu Dikko looks a gentleman. His refusal to honour a harmless invitation from the Ministry of Labour put me off. Until this happened, I was ready to defend to the high heavens that Dikko is not only gentle but civilised too. His refusal to honour a harmless invitation from the Ministry nearly gave me ant-hills. What readily came to my mind was oh, this man has been infested with the bad big boys' attitude in the NFF executive committee board. Let me inform you readers, my encounter with these thugs that claimed they have the backing of the LMC boss to denigrate. I never cared a hoot to border about what I have continued to regard as empty.
I am still at a loss to figure out why Shehu Dikko failed twice to honour appointment with Ministry Labour with some NANPF executives to iron out rough areas as it affects NPFL players that was not to be. Let me further inform you dear readers that this column would continue to be objective, balanced and overall fearless no matter whose ox is gored. That has been our cardinal objective.
Our discussion this week will centre on the World Cup bound Super Eagles we stepped down for two weeks now to dive into on the spur of the moment but burning national football cum sports and other issues. Yes, this is World Cup year and we in Daily Sports have like religion been on mainstream reporting the build-up and capping it with depth and objective analysis via this page.
The dice is nearing being cast in this year's World Cup football summit coming up in Russia in June. Nigeria is one of the countries that will be taking part. Our dear national team, the Super Eagles we all knew will be in the thick of action. To that effect, the squad has played two international friendlies winning one and losing also.
We have seen their carriage and one believes that its technical hand, Gernot Rohr has seen his team and noted weak area (s). Yes, Nigeria is one of the countries that would parade quite a young side, most of her players just tasting or being in the big stage in the round leather game.
As usual or if you like normally there has been apprehension regarding the young team. However its technical hand, Rohr has been working round the clock to ensure he achieves above average outing for Nigeria. To say the very least, he has grown more grey hairs since landing the job of technical hand for Nigeria's flagship team, the Super Eagles.
To be honest with you, he has been working round the clock to ensure he makes name for himself and Nigeria by the time the curtain for this year's World Cup summit is drawn. Sport Pulse has been on the fore front urging and supporting Rohr's moves to make it happen.
A little worry cropped up last week when it was widely reported that the handler is growing grey hair in search of dare devil striker from our NPFL. Don't get me wrong, but the timing is wrong and short. This should not be seen as belittling our dear domestic league but the time for such adventure is short. World Cup is the biggest stage of football and to knock an NPFL player together for that highest stage of football in the globe is obviously not a short term project. The summit is not where the art of the game is learnt. It is for already made players not learning process.
Iam not saying our players plying their trade in the local scene are not good enough for the biggest stage like the World Cup capital No but I am saying that they must start early from the qualifying series or level to friendlies preparatory to the World Cup. It is the biggest stage of football summit in the globe so it needs not to be for rookies. It is one football tournament that only the best excels.
We don't need them at this final and crucial stage of a tournament that is barely one month. It will be costly and counterproductive at this last lap of preparations. Our prayer here is that all our players that took part in the qualifiers should be injury free so as to be at the forthcoming world Cup summit in Russia come later June. It is one tournament only the fittest survive. Nigeria won't be an exception. We have come a long way and we are determined to ensure this edition improves tremendously from our previous outings including the US 1994 World Cup summit.
Yes, our team for the Russia 2018 tournament comprises relatively young lads but what we should be praying for is injury free team. The lads on a good day are ball jugglers who can on a good day hold their own. Rohr should have faith even in the department that seems problematic presently, the goalkeeping area. We are blessed with hard working technical hand in Gernot Rohr and young energetic lads that will shine like stars in Russia football summit.
What is needed now is steadfastness, absolute belief in the technical crew and the ability of the boys to perform. By now methinks we have our World Cup team and must not be distracted by whoever and whatever. Our qualifying group was no easy means. Our group in the forthcoming world Cup showpiece is great too. Methinks that with doggedness and confidence within us all, Super Eagles will shock the World. With extra hard work on our part and NFF doing what they are supposed to do for the team well ahead, we will get to the level of beautiful posting when the curtain for this year's World Cup football summit is drawn.
We will be discussing the impending tournament and proffering suggestions where necessary. We have been vital partners in progress. On that note let's discuss more on WhatsApp, Facebook, Linkedin etc. Meanwhile, keep shooting hard till next week!!
Source Daily Sports
Posted May 14, 2018
---
You may also like...

Real Madrid edge thriller against Bayern to reach...

Falconets celebrate independence with 6-0 Tanzania defeat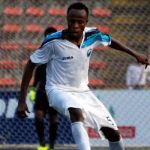 No Mistakes at Etoile Du Sahel - Ibenegbu...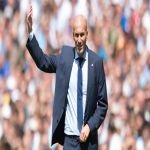 Zidane not interested in Barca job

Anambra plans boxing summit