How England is failing its youth footballers
By Daily Sports on November 9, 2017
Views: 4,814
For many years, English has been the butt of derision when it came to discussing success at the International level of football. Since 1966 when the country, famed for being where football was invented, won the FIFA World Cup it hosted, the nation had not tasted success at the International level in any category.
There was a general consensus that English players were technically inferior to those of continental Europe and South America. The long balk style employed by many British clubs in League and Cup games fuelled this perception even more.
In their huge for success, British clubs have widened their search for top stars elsewhere and the path to playing for top English premier League clubs have become ever harder for many an aspiring youth player of English origin.
But could this trend be changing with England's recent success at different youth levels of international football?
England seems to have been on a (quite silent) revolution of their youth football and there seems to be more focus now on developing more technically sound players and imbuing them with the English steel and tactical soundness.
The result is that England are champions of almost all the recognizable international youth football competitions. The nation win the under 17 World Cup held in India weeks ago, and are also FIFA under 21 champions courtesy of their triumph in South Korea earlier this year.
England are also current under 19 champions of Europe.
Now the big question is that will these crop of youth players be given a fair chance to make it at big English clubs, given the penchant of these clubs to look elsewhere mostly for players.
Plenty of reasons have been advanced as to why so few English young footballers are making any inroads into the big clubs in the premier League. Former Liverpool and Chelsea youth coach Michael Beale says:
"Having enough talent [in England] is often not the problem, having the room and opportunity is," he says.
"Due to the strength of the EPL we have a bottleneck situation of too many players, plus too many foreign imports and therefore limited opportunities to progress at the last stage – between the ages of 17-21. This is very damaging."
In a recent interview Arsenal manager Arsene Wenger discussed how English clubs are failing their youngsters.
"There is huge English natural talent out there and the best way to prove that and to check that is if you look at the results of the young boys in England youth teams at international level," he told BT Sport.
"They start to win competitions, they start to exist in every big competition with the youth level. That means the talent is there. Now we go into process No 3, the integration.
"I would say today, many, many, many clubs do well part one and part two – quality of education – there's a lot work that has been done in England. We all fail in part three, integration into the first team.
"Nobody has found a miraculous solution because the Premier League has become so demanding that the gap between youth and reserve level and the Premier League is so big that all the managers sit there and sweat on the Friday night and finally think – lets be conservative, we'll see next week."
It will be the hope of Englishmen that something about the recent success of their youth players at the international levels could act as a trigger for their elite clubs to be bold and achieve success by making use of more local talents
Source Daily Sports
Posted November 9, 2017
---
You may also like...

Kessie Inspires Milan Comeback As Napoli Held At...

Tiote's body flown back to Ivory Coast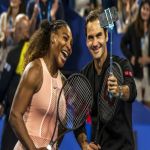 Federer, Serena Breeze into US Open Last 16...

Messi to set up amusement park in China...

Ramos Penalty Sends Real Madrid Four Points Clear...