Chelsea in soup over signing of grassroots players
By Daily Sports on September 21, 2017
Views: 5,325
English premier league top club Chelsea have perhaps the largest number of young players on loan in other lesser clubs around the world. Chelsea have an aggressive signing policy that ensures they grab almost any exciting youngster, from anywhere on planet earth, who is within the grasp of their very wide scouting dragnet. Chelsea pays top money to sway these players and convince them to sign for the London giants. Chelsea have run into trouble once again in the hands of world football governing body FIFA with regard to the way they conduct their business of buying grassroots players.
Several British newspapers are reporting that Chelsea are under investigation for the third time in eight years over a potential breach of FIFA regulations on youth players.
According to the UK Telegraph newspaper, "The governing body confirmed on Tuesday it had launched an inquiry into the club's conduct involving signing foreigners under the age of 18."
It is unclear for now what specific transfer dealing of Chelsea FIFA are investigating and which player(s) is involved.
FIFA has ruled out commenting on the matter for now. A spokesman of the body said: "As the investigation is ongoing, no further comment is possible for the time being."
Chelsea were in FIFA's hot water as recently as last year about striker Bertrand Traoré's move to Stamford Bridge after pictures emerged of the midfielder playing for them before he had international clearance.
In 2009 Chelsea received a FIFA ban on transfers over their 2007 signing of Gael Kakuta.
Chelsea are not the only clubs to have run into trouble over the transfer of young players. Spanish La Liga side Atlético Madrid are currently under a transfer embargo for breaching rules over the signing of minors, a decision that was upheld on appeal to the Court of Arbitration for Sport.
Real Madrid were also banned from recruiting players last year, with their punishment later reduced from two transfer windows to one.
Any potential breach of the rules by Chelsea was described as less serious than that by their Spanish rivals.
A Chelsea spokesman said: "Chelsea FC complies with all FIFA statutes and regulations when recruiting players."
Liverpool and Manchester City have both been punished by the Premier League this year over the tapping-up of youth players.
Source Daily Sports
Posted September 21, 2017
---
You may also like...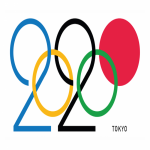 Nigerian Athletes May Miss Tokyo 2020 Olympic Games...

Thierry Henry's Monaco in French League Cup last...

Tyson Fury stripped of world heavyweight boxing title...

Oshoala Back In Barcelona After Nigeria Holiday

Luka Modric faces perjury inquiry