Golf: Poroma dedicates Independence win to Nigeria
By Daily Sports Nigeria on October 3, 2023
Philip Poroma of the IBB International Golf and Country Club, Abuja, emerged the overall winner of the 63rd Nigeria's Independence Anniversary Golf event.
The 63rd Nigeria Independence golf tournament which started last Monday climaxed on Sunday night with the announcement of the winners of different categories.
The handicapped 14 amateur golfer played 80 gross with a net of 66 to outplay over 500 other players to win the converted trophy.
He was also decorated with a green jacket and carted away the star prize, PAN car.
"I am highly elated to emerge the winner of this year's event. Though I had the dream and I worked tirelessly for it, I am still surprised. I however dedicate the trophy to Nigeria, my country.
"I also salute all the participants of this year's event for their doggedness, but I want to say there can be only one winner and that is me", Poroma boasted.
Minister of Sports Development, Senator John Enoh who teed off the grand finale of the Independence Golf Tournament described golf as a lovely game and applauded the passion, commitment and consistency of the club for hosting the yearly event, pointed out that sports breeds social inclusiveness, enables diplomacy amongst countries, fosters friendship and business networks.
Results of the inter-countries match-play show that Nigeria defeated Uganda by eight and a half to six and a half in the double. In the double match-play against Cameroon, Nigeria scored five and a half against their opponent with one and a half. In the singles, Nigeria outplayed Cameroon by scoring 15 and a half as against three and a half.
It was a victory all the way for the host who won the double match play by 13 and a half to 3 and a half against Ghana, and 19 and a half to 10 and a half in Singles.
Source Punch Ng
Posted October 3, 2023
---
You may also like...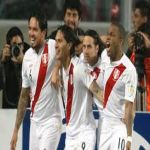 Peru Beat Uruguay on Penalties to Reach Copa...

Klopp eager to end silverware drought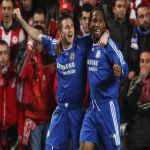 Drogba: Lampard 'Good Option' for Chelsea job

Osimhen Can Become Our New Leader- Napoli Star...

Fabrgas downs Leicester, Everton out