Presidential Election 2023: Requiem for Nigeria?
By Daily Sports Nigeria on March 14, 2023
An elegy is a song of lament, especially for the dead, so says the dictionaries. I did such lamentations years back in my good old days in Government College Umuahia which were published in the still famous school magazine (Lamentation for leaders of tomorrow if the elders will ever give way. When will that tomorrow come?). Note that we pontificate about the leaders of tomorrow. We even try to justify some of today's infamy on the fake assurance that we are securing the future for the generation yet unborn! But l made this solemn prediction years back that, while such can be doable in other civilized climes it won't see the light of day in Nigeria rather, it would turn up as mere slogans.
I did say vividly that "Come the time for the new generation to take the wheel and pilot the ship of our nation to paradise, and we find that the one peg on which we hung our hoe is suppurated and rotten. Our hope then crashes to the ground with a deadening third" Many years after "In memoriam" to a generation sacrificed on the altar of intense greed and corruption. There are enough signs that the fate of Nigerian youths is far more precarious today than it was 40 years ago. But then you may ask, what it that has not deteriorated in Nigeria is.
For instance 40years ago we (Nigeria) were not prominent in the corruption index. But today it is something we look out for annually like Christmas! The adults are too neck deep busy in their iniquities to notice that Nigeria is fast losing her soul.
A system that has unrepentantly denied Ndigbo the leadership of this country since after the civil war that was waged because of massive killings of Ndigbo in the northern Nigeria which spread to other states in the federation is still ongoing as her son Peter Obi was widely believed to be the winner of the recently held February 25, Presidential poll which was stolen by the ruling All Progressive Congress candidate, Bola Tinubu in full collaboration with Mahmoud Yakubu led INEC muddled up the electrol process and declared Tinubu elected.
Needless to re-echo the outpouring cry locally and internationally by World leaders and observers to recall that disaster of February 25 Presidential poll. You can see the sudden panic in Rivers, Lagos, Kaduna, Kano, Katsina Imo, Ebonyi States etc where the February 25 election uprooted the so called tin gods in these States. The elections in these States and more were openly manipulated by these dramatis personae with nod from INEC and law enforcement agencies including NYSC members.
The same panic befell Mahmoud Yakubu INEC boss and his key staff as the wide fire raging all over the country is about to consume them. All these accusing fingers pointing vividly at the obvious anomaly perpetrated by INEC. Yakubu, after manipulating the BVAS now said it has allowed Labour Party legal team led by Livy Uzoukwu SAN to inspect the materials. INEC is deliberately frustrating Labour Party from prosecuting this case, to say the very least this rascality by INEC leaves soured taste in the mouth.
Tinubu and his APC should not rejoice yet because they stole a mandate and has murdered sleep so they deserve no sleep.
For instance, those who are supposed to call a spade by its name have gone into dead silence watching the country dying installmentally after the electoral robbery of February 25, which is not different from armed robber that rob his/her victim on gunpoint and intimidated such victim to go and call the Police.
The rascals' who created this ongoing imbroglio since that show of shame of February 25 by Mahmoud Yakubu's charade of a Presidential election which did not stand a test of time or meet best practices of acceptable general poll. Pointedly, there is intensive cold war between one geopolitical zone and the other in Lagos, Rivers, Kaduna, Kano etc. Whether Mahmoud Yakubu admits it or not he has something to hide, even after all measures by it to clean up its deeds against the people, something implicative that would burst the bubble against him will rear its head which will be God at work. For instance, the likes of pin size trabalists Nasir El Rufai who allegedly vowed that no Igbo man will be President in Nigeria would definitely kiss the dust trying to play god.
These election riggers are arrogantly telling the opposition to go to Court if they cannot can accept the illegality of February 25. As if that was not enough Buhari last week further fueled what his party men have been bragging all over. This columnist is never surprised on Buhari's insinuations on the widely disputed Presidential election he aided and abated with outright breaking of electrol Law after voting, because without any prejudice the President does not have clout to manage himself in the public sphere.
His often repeated vow at any local or international fora that he would conduct the "best" election ever in Nigeria was not to be. He maintained that he is a product of free, fair and credible election that he would leave a legacy of free, fair and credible election however; the reverse is the case because the World has seen clearly that he never supervised election at all, not to talk of the one that is free, fair, credible and acceptable.
These criminals' rigged Presidential election well ahead the real date of February 25, Reports though unconfirmed have it that INEC in collaboration with the ruling All Progressives Congress through the Commissions head of IT department carried the infamy act through a former Commissioner who served the party's Presidential candidate, Bola Tinubu administration when he was governor of Lagos State. You can see it was a deliberate act to station the IT man at their beck and call.
Many local and international commentators including foreign newspapers editorial comments have not spared the charade that never resembled an election in the present civilized society. These objective commentators have slammed the stage managed exercise after much money was extended to showcase a one stop election as often promised by the sitting President, Mahammadu Buhari and his INEC cohort, Mahmoud Yakubu to institute this shameful act, that has placed Nigeria in the eyes of the World as a clownish enclave society whose leaders are not better than hardened criminals'.
Presidential election of February 25 would have marked water shed in the evolution of elections in Nigeria but Mahood Yakubu decided to write his name boldly at the wrong side of history because of material acquisition after spending over N3.5 billion to conduct seamless elections. He opened his eyes to post such election result despite his often vows that INEC will transmit result from polling boots to the Commission's server in Abuja but that was never to be. He collaborated with APC to subvert the will of majority of people voted at the Presidential and national assembly polls..
Findings showed that the Presidential election was long tampered with before the actual date in February 25 as Ekiti result was seen to bear a different date from February 25, date of the election. The day light robbery which was the Presidential election till today is being disputed to high heavens.
2023 Presidential election has become the worst compared to 1983 election where the then ruling party, National Party of Nigeria (NPN) allocated votes and states where opposition parties won. It is in history that this same Buhari led mutiny that ousted that civilian government headed by late Shehu Shagari because of election fraud, but sadly Buhari presided over election that was not better than the one that prompted him to sack the1983 civilian government, which way Nigeria?
From all indications the highly messed up 2023 Presidential election was supposed to be the best Nigeria would have offered given the elaborate preparations and fund allocated for the election. This was Nigeria's time to step into a new era where brand new Nigeria is possible. Nigerians thought that the last Presidential election would have turned out to be one election we would be proud of. The supposedly Nigeria's pivotal election 2023 had been yet disfigured.
History and Nigerians have placed on record between this highly controversial Presidential election by INEC's Mahmoud Yakubu and that of 1983 by Justice Ovie Whisky. Yakubu has not told Nigerians why his often touted hitch free transmitting Presidential election results from BVAS was not same with National Assembly elections. This is a nation of hypocrites. This Mahmoud Yakubu's shameful election can safely be described as "In memoriam" for the leaders of tomorrow. There are signs that the fate of Nigerian children is far more precarious today than it was 40 years ago. Those signs are very insensitive, not because they are extremely small to observe, but largely because the levels of deterioration is such that the thin line between good and evil has since been destroyed.
The story of February25 Presidential and National Assembly elections is a developing scenario and as purveyors of information we will not relent to point out unequivocally, the trouble with this fractured nation called Nigeria.
A situation whereby Ndigbo will always be target on every violent in parts of the country must be urgently and decisively looked into forthwith. Ndigbo are no strangers in this country, as its foremost nationalists were in the forefront with others who fought assiduously for her independence. However turning round to marginalize her by other parts of the same country is never acceptable but provocative in every sense.
LAST LINE: Let it be said clearly here that Ndigbo is not in any way angling to install a governor in Lagos State as being erroneously peddled by mischief makers and those fanning the embers of tribal war against them and their investments' in the State.
These highly mischievous people should read the history of World wars when Warsaw saw war what happened thereafter. Therefore it is so easy to drum the drums of war but when it finally comes, it spares nobody.
As we watch closely the intrigues from all angles, our medium will keep eyes on the ball. Keep shooting hard till next week. Meanwhile, we wait!!
Source Daily Sports Nigeria
Posted March 14, 2023
---
You may also like...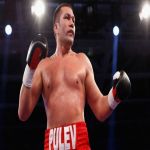 Joshua, Pulev clash close for Oct.28

Nigeria battle Argentina, others at 2018 World Team...

Mahrez to miss Swansea clash

Liverpool's Naby Keita out of Cardiif clash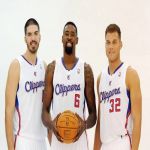 Clippers Stun Warriors With PlayOff-Record Rally