As Super Eagles Lock Horns With Indomitable Lions Of Cameroon . . .
By Daily Sports on May 17, 2021
Views: 592
The Super Eagles friendly match against Cameroun's Indomitable Lions in Austria remains very heartwarming in all spheres.
The international friendly though an African affair is equally notable that it is between two of the few football power houses in the continent. Therefore it remains significant and Nigeria must not take it for granted and must brace up decisively to confront this arch rival country in Africa head-on.
It is instructive to note here that the arrangement for the meet will afford both sides especially the Nigerians to assess her team it has been building since the Franco-German technical hand, Gernot Rohr this meet will once again let the cat out of the bag Eagles readiness for the battles ahead.
Already the Nigerian team list for the onslaught is out and the deadline for arrival and camping also made public and the rivalry between both countries would be renewed and strength measured not necessarily on the win but rather on how cohesion each team is and then the technical crew takes it from there.
Nigeria needs this game in all ramifications as it will help in no smaller way to give Rohr first information about or on his team. The giant West African team has won the nations Cup thrice while Cameroon had it five times two of which were at the expense of Nigeria Maroc 1988 and Nigeria/Ghana 2000 summits.
Nigeria has been so slow in response except the most recent it humiliated the Lions out of World Cup qualifier.
However, only the Super Falcons team has avenged by beating their Cameroonian counterparts in competitive space.
While the handlers of the Super Eagles will be holistic in her approach, the crew would also look out for weak departments within the team and beef such up before CAF start qualifiers kicks=off again.
The list release is somehow far reaching and the players in full fitness will hold Cameroon hostage. Nigeria has more promising star players all over the globe and locally the onions is on both the NFF executive Committee board, it's technical committee and the technical crew to put heads together and feet on ground to properly harness these Nigerian potentials to the fullest and to the country's advantage to make greater impact in African football and impressive at the World Cup level being the first African country to win the senior World Cup won't be asking for too much judging the huge talents the country can boast of.
The inclusion of NPFL players like Anyo Iwuala and others will make all interesting as the influential Enyimba International FC of Aba winger has justified his call and it won't be different from the kind we witnessed during Clemens Westerhof era that did this kind of mixed grill.
Head or tail all eyes will be on this Nigeria/Cameroun meet due largely to the age old long rivalry in the round leather game. Encounters between them have never left any dull moment and one hops that this set of Eagles will have that at both back and front of their minds as they enter for this international friend duel against her southern neighbours in faraway Austria.
As we keep our fingers crossed in following closely, our social media handles are widely open and busy too. Stay with the best and way of life Daily Sports (www.dailysportsng.com) keep shooting hard till next week as the struggle continues!!
Source Daily Sports
Posted May 17, 2021
---
You may also like...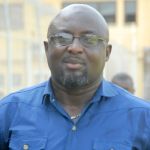 Boboye says title race not done & dusted...

Kwara Utd Stun Sunshine Stars in Akure, Heartland...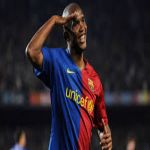 Samuel Eto'o Announces Retirement from Professional Football

Musa, Ighalo and Oshoala Shortlisted for Nigeria Pitch...

Mourinho Calls On Premier League Not To Postpone...