Liverpool's Rejection Of Fallen Coutinho Is Justifiable
By Daily Sports on April 28, 2020
Views: 1,071
Arsenal have reportedly pulled out of negotiations with their captain and Gabonese striker Pierre Emeryk Aubameyang after they had tried to get the goal poacher to renew his contract with the club. At 30 years old Aubameyang is nearer the end of his career and being a regular player at one of the world's most attractive clubs, he has the chance of ending his career on a high as captain of the Gunners or at least go a few more years into his waning career with a guarantee of enjoying more playing time which his age surely demands.
But Auba is looking for one more big contract in his career and is ready to dump the glory of being king at Arsenal for the chance of joining another big club where he faces the risks of having more competition as far as a starting berth in a potentially new big club is concerned.
Arsenal have been particularly an interesting case of a big club always losing their captains at peak periods of the player's professional lives. Laurent Koscielny, Robbin Van Persie, Cesc Fabregas, Thiery Henry and Patrick Vieira left the Gunners during times when they were at their best and they left the fan base of the club shattered and, with the exception of Henry and Vieira, angry at what the supporters saw as betrayal of the love and massive affection these players enjoyed from the fans who idolised their star men only to be reminded by these players that football is a lot about business.
At other clubs,vthe situation is no different. Players damn the love they enjoy from a particular club and hanker to leave for a Real Madrid or Barcelona at the slightest opportunity, trusting their talents so much and believing that it would be El-Dorado once they join the new club that lures and entices them for their services.
These players are of course well within their rights to want to leave when it suits their interests and it is understandable why financial considerations and the chance to win more with a new club weigh in their minds as they seek to depart for more glory.
Phillipe Coutinho, the fantastic and once-mercurial midfielder that shone like gold as Liverpool's captain not so long ago belongs to this category.
New manager Jurgen Klopp's rebuild of Liverpool, coincided with a period when the petite captain, just like the Arsenal captains mentioned above, had his head turned by a move to a 'big' club as Barcelona beckoned on him. Coutinho felt bigger than Liverpool and saw a huge window of stepping into the shoes of the departing Xavi and Andreas Iniesta, two super heroes at Barcelona and of world football, and his head was turned away from what was and still is a sparkling revival of a traditional powerhouse themselves of European club football.
To Coutinho, Liverpool was too small to keep hold of him and no sentiments about the love of the fans could make him stay. He sulked, he refused to play anymore for the Reds until his move to Barcelona was sanctioned.
But football being that old unpredictable friend that it is, doesn't always go as planned. The Brazilian failed to shine at Barcelona as consistently as their fans would like and a loan move to Bayern Munich, another powerhouse of world club football hasn't panned out either for Coutinho.
Is it because the player's game doesn't suit the tactical approaches of both clubs? Or is it because Coutinho is simply not as good as he thought hue was? Whatever it was, the decision to depart from Liverpool with the benefit of hindsight has turned out a disaster for the player.
Now, the rumors are that Coutinho and his agents are reaching out to Liverpool in a SOS move but the current English league leaders are not keen on having him back. Liverpool are in a very healthy position football-wise sans Coutinho and there is no discernible value he can bring to the team as it stands now other than irritating the unity of the fan base club whose supporters have since moved on and are so OK with life without their former great star who won nothing of note for the club.
There is no time for sentiments in football as regards players' arrival and departures from clubs some argue and there is even less time for sentiments about bringing back a now failed former star who ignored the feelings of the fans who pleaded he not leave in the first place.
Source Daily Sports
Posted April 28, 2020
---
You may also like...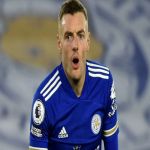 Vardy Set For Hernia Operation

De Gea Doubtful For Liverpool Clash

Nigeria, Senegal meet in heavyweight clash in London...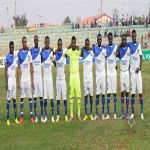 Bosso confidence of El-Kanemi's continental target chase

Twitter Applauds Odion Ighalo's Manchester Derby Performance