Players Union releases list of debtor football clubs and how much each owes •Wants players, coaches paid before season begins
By Daily Sports on February 4, 2016
Views: 2,294
The Nigeria players Union, National Association of Nigeria Professional Footballers (NANPF) has released the list of debtor football clubs in the country and how much each of them owes. The union in a statement signed by the General Secretary, Comrade Austin Popo, and released yesterday in Lagos put the total amount owed players and coaches at N600,574,500. NANPF appealed to stakeholders to do all they can to see that the debt of over N600 million is offset before the 2015/2016 football season kicks off on February 21.
Popo gave the debt profile based on decisions reached by the Arbitration Committee
Decisions of September 18, 2015 as follows:
Bayelsa United N4,260,000
Kwara United N36,150,000
Nasarawa United N182,544,000
Rangers International N10,193,000
Sharks FC N950,000
Bayelsa United N900,000
Akwa Starlet N27,850,000
3SC N15,476,000
Sunshine FC N3,5000
Akwa United N47,050,000
Gombe United N16,500.000
Jigawa FC N4,300,000
Mighty Jets N3,900,000
Kaduna United N6,050,000
Insurance FC N18,000,000
Crown FC N4,104,000
Dolphin FC N5,574,000
Gateway FC N1,260,000
TOTAL = N388,561,000
Comrade Popo also gave the second batch of debts based on decisions reached by the Arbitration Committee Decisions of December 18, 19 and 20, 2009 and May 10, 11 and 12, 2010 as follows:
Enyimba FC N8,890,000
3SC N1,150,000
Kano Pillars N920,000
Dolphin FC N21,315,000
Tornadoes FC N22,064,000
Wikki Tourists N31,040,000
Sunshine FC N2,100,000
Rangers International N10,193,000
Warri Wolves N18,287,500
Heartland FC N11,797,000
Kwara United N16,555,000
Sharks FC N4,3000,000
Insurance FC N25,101,000
Unicem N9,355,000
Bayelsa United N6,005,000
Elkanemi Warriors N8,307,000
Akwa United N1,990,000
TOTAL = N212,013,500
"NANP calls for the cooperation of all Football stakeholders to ensure that indebted Clubs in the Nigeria Professional Football League, Nigeria National League and Women League clear their debts to the affected Players and Coaches before the commencement of the 2016 Football season," the statement, a copy of which was made available to Daily Sports, said.
The union applauded the efforts of the General Secretary of Nigeria Football Federation (NFF), Dr. Sanusi Muhammed, and the Chairman of the League Management Company (LMC), Shehu Dikko, in ensuring that clubs honour their contractual obligations to their players and coaches by complying with the decisions of the NFF Players Status and Arbitration Committee to pay monies owed their players and coaches. NANP "observed with great delight the letters of enforcement of the 18th September 2015 decisions of the NFF Players Status and Arbitration Committee sanctioned by the General secretary to all affected clubs and the relevant Leagues to offset their debts to players and coaches or face the prospect of being banned from transfer of players."
The union recognised and commended the efforts of the LMC Chairman following personal meetings with NANP officials to find solutions to the clubs' indebtedness to players and coaches.
"However, with only few weeks left before the commencement of the 2016 football season, the union is surprised that the affected clubs have not made substantial efforts to liquidate the debts, while they have gone ahead with the business of buying and selling of players, thus disregarding the decision of the players status committee," the statement said.
NANP appealed to the affected clubs "to do the needful for the sake of industrial peace and harmony."
Source Daily Sports
Posted February 4, 2016
---
You may also like...

Playing in China better than sitting on bench:...

Aaron Samuel set to join Molde From CSKA...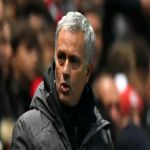 Jose Mourinho says he deserves best-behaved award

Mkhitaryan: Guendouzi won me over after first Arsenal...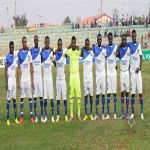 Bosso confidence of El-Kanemi's continental target chase