Eagles of Hope!
By Daily Sports on July 8, 2019
Views: 21,785
Let me start by congratulating Nigeria and the Super Eagles for recording yet another feat over defending champions, Indomitable Lions of Cameroun. Sending a team like Cameroun back home just like that in a very competitive football summit like Africa Nations Cup remains upbeat.
I refused to write a preview of the Saturday epic game for personal reasons. Let me also confess that I again declined to read beautiful previews, even the ones published by Daily Sports. My decision to make up my mind that way came off the fact that I have come face to face with matches between both countries, the most painful being that of Maroc 1988 finals when the referee disallowed Henry Nwosu's well-deserved goal to satisfy Issa Hayatou who was just elected to head CAF. That was Hayatou's first assignment and we lost that game via the treachery of the referee. As if that was not enough and before our very eyes at the National Stadium Lagos, in yet another final in the year 2000 tagged Nigeria/Ghana tournament; the referee's error robbed Nigeria a new opportunity to drink from the trophy, leaving Cameroun to go home with the topmost prize.
I was face to face with both and I knew the impact hence I did not want to come near anything about the Saturday's round of 16, encounter, involving the two arch football rivals. Let me anchor here but would add that as one of the sports journalists that have covered many Nations Cup finals, it won't be an overstatement to inscribe here that Saturday's round of 16 defeat of the Lions by the Super Eagles was too instructive judging from the fact that it came from a highly inconsistent side that has done much of raising the blood pressure of Nigerians than helping to stabilise it in recent times.
It has been long I saw Eagles play the way it did against Cameroun on Saturday. It came in the way and manner the then-rookie 2013 set of Eagles led by late Stephen Keshi played against the star team, Cote d'Ivoire. That match saw the exit of the Ivoirians by the least expected and mostly inexperienced Nigerian side that went ahead to clinch the trophy.
The victory of Saturday against the boastful Lions from Cameroun could simply be imagined than described. My decision to fringe silence on the game even tactically turned down a radio invitation for analysis, showed how I distanced myself from that day's match, fuelled by that tactless match plan by Gernot Rohr against Madagascar that paired us so early against dreaded Cameroun.
The truth remains that both countries fear each other because the game can go either way but Cameroun normally uses intimidation and other sometimes unprofessional game plans to box Eagles into a corner for submission but the team I saw last Saturday came in with different approach and it paid off handsomely.
The boys stunned their opponents by the first goal that I will say came early in the proceeding of that day. It helped to destabilise the towering and overconfident Camerounians that got more than it bargained for. If nothing, it met a very resolute Eagles side ever focused to grab the quarter-final ticket. If you watched the tight match, you would probably agree with the reporter that the Eagles that played Cameroun looked different from the team that we saw during the group stage.
There was some sort of urgency, determination, focus, mission to squeeze water out of stone and it worked because it was planned hence the execution was not flaunty. However, the silly loss of concentration Omeruo and Aina at the very heart of the defence or whatever both would call it still left a sour taste in the mouth. How on earth would they have behaved that way in a game against Cameroun?
Aside from that; the Central African country was the defending champions and football games between us have proved not only tight but also so hectic in all facets. The fact was that the Eagles hitmen were truly at alert and took their chances as they came which showed that after all the team can soccer goals.
It is instructive to observe that the Eagles gained more confidence as they upped their game in the second stanza of the cracker that lived up to its billing and rich in history which was not disappointed. The near-perfect combination between Ighalo and Iwobi gave the Camerounian defence some food for thought.
This column will continue to say that the battle ahead remains enormous as the host country Egypt if it defeats South Africa won't be treated with kid gloves. Egypt has more high profile players of repute and Mohammed Salah, current Africa Player of the Year would be spearheading the onslaught against Nigeria.
Whichever and whatever it is, it would be yet another tough dual for the Super Eagles against the Pharaohs and we would pray that the Egyptians we see today, we see no more. Though it is not a spiritual exercise but our movement or otherwise would be based on the state of mind of the boys in particular and how they want to make of the game.
It will be tougher, more technical, tactical or even physical because the highly partisan crowd will be on hand to cheer their darling side but if the Eagles remain unperturbed on whatever record Egypt has in the Nations Cup, then we will take it from there and take them headlong.
Meanwhile, we wait, as we keep waving and saluting the Eagles on their never say die spirit against the then-defending champions. Let's say that Daniel Akpeyi, as usual, was a disaster. He never did as an experienced goalkeeper.
I don't know who would man the post in the quarter-finals if we are paired against host Egypt and if it is Akpeyi, O My God! The Egyptian kind or style of football is quite different from Cameroun and so I don't know how Rohr will go about it in that area. Let us discuss further in our social media. Keep shooting hard till next week.
Source Daily Sports
Posted July 8, 2019
---
You may also like...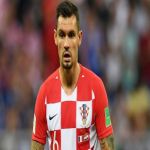 Lovren banned for Ramos outburst on Instagram

Guardiola Picks Out Six Contenders for EPL Title...

Pochettino Avoids Touchline Ban for Champions League Final...

Bala focusses on result at Katsina Utd

Kayode joint top scorer in Austria