Nigeria's basketball suffered 10-month painful distractions – NBBF boss
By Daily Sports on May 20, 2018
Views: 1,635
The President of the Nigeria Basketball Federation, Musa Kida, on Friday in Abuja described the leadership crisis bedevilling the federation as 'painful distraction' to basketball development in Nigeria.
Kida made the statement while welcoming participants to the NBBF 2018 Stakeholders Meeting for the Savannah Conference at the auditorium of the National Institute Sports, Abuja.
The former Rivers State Basketball Association chairman said the NBBF board led by him would have achieved more since assuming office if all stakeholders had spoken with one voice.
"Let me confess that this board has had a very painful 10 months in office. Very painful because we would have made a lot more progress if we were not subjected to the distractions that we have.
"If we were not distracted by the noise of things that oppose facts and that are really not there we would have gone far. It is regrettable that this has happened," Kida stated.
He also expressed regret that a united NBBF was one policy thrust that had eluded him as the president of the federation, noting that his efforts had been frustrated by the "entrenchment of opinions".
"One of our policy thrusts as a board is to bring all basketball stakeholders under one umbrella. To be very honest, this is one objective that has eluded me up till now.
"I feel personally responsible that we've not been able to speak with one voice. It is not that we haven't made effort to achieve this, but there have been very strict entrenchment of opinions," he added.
He, however, promised to work harmoniously with all basketball stakeholders for the development of the game insofar as sentiments were set aside.
"I and the board of the NBBF are willing to work with each and every basketball stakeholder in Nigeria devoid of any sentiment.
"There is no us or they, as we will continue to do all it takes to carry everyone along. I call on all basketball stakeholders in Nigeria to join hands with me to enable Nigeria's basketball attain its desired height," he said.
The News Agency of Nigeria reports that the NBBF stakeholders meeting held in Abuja was organised to cover the northern structural demarcation referred to as the Savannah Conference.
NAN also reports that the Kida-led NBBF had organised a similar stakeholders meeting in Lagos on May 16 which drew participants from its Atlantic Conference.
Describing the meeting as historic, Kida told participants that it was the first time such meeting was held in both Conferences to ensure broader participation.
"Previously, we hold stakeholders meetings only in Lagos. This is to give more stakeholders the opportunity to share ideas and contribute to our vision of taking Nigeria's basketball to the next level."
"Considering the unnecessary acrimony which has bedevilled the NBBF for the past 10 months, this could not have come at a better time."
In his goodwill message, a director in the Ministry of Sports and Youth Development, Yemi Oshikanlu, commended the NBBF for moving the federation forward.
"We are delighted to associate with the NBBF under Kida. The NBBF has been doing wonderfully well and it is commendable," he said.
He also urged the federation to prepare players early for the upcoming competitions, including the 2018 Women's World Cup coming up in September and the 2020 Tokyo Olympics.
NAN reports that a restructuring of the national basketball Divisions 1 and 2 leagues was presented at the meeting by the NBBF board to allow more grassroots participation.
The restructuring followed the announcement of a N60 million sponsorship deal between the federation and Total for the leagues on April 27. (NAN)
Source Daily Sports
Posted May 20, 2018
---
You may also like...

Ikorodu United may buy Remo Stars premier league...

Tambuwal tasks Eaglets to go for victory in...

Salami, Akas fail to beat Eagles deadline

Russia 2018: Draws a blessing to Nigeria —...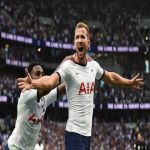 Kane Double Helps Tottenham Fight Back To Beat...