South Africa succumb to Senegal replay decision
By Daily Sports on September 13, 2017
Views: 1,484
South Africa Football Association (Safa) has succumbed to world football governing body, Fifa, decision to replay their 2018 World Cup qualifier against Senegal, after initially putting up a fight.
The men's national team, Bafana Bafana, were ordered to replay the match, which they had won. Fifa said in March that Ghanaian referee Joseph Lamptey had been banned for life after they found him guilty of unlawfully influencing a match result following South Africa's 2-1 win over Senegal in African Group D.
The association had initially threatened to go all the way in their fight against a decision to replay the match. This, despite a directive from Fifa that there was no basis to fight that decision. But on Tuesday, Safa accepted the decision. The match will be replayed in November at a date yet to be finalised.
"Following additional information Safa received from world governing body Fifa, the Association resolved on moral and ethical grounds that we cannot be beneficiaries of corrupt activities."
Therefore, we have decided that we will comply with the Fifa directive to replay the match against Senegal at a date to be decided.
"We have, however, noted that the official at the centre of all this controversy has appealed his case to the courts of law and if the courts overturn the decision, everything becomes null and void and Safa will reserve its right to challenge the decision of Fifa to replay the match," Safa said in a statement.
Safa said the decision was reached following an emergency meeting on Monday.
"During the Safa Emergency Committee meeting on Monday, there were two positions on the matter – whether to go the legal route, since there are lots of unanswered questions from Fifa, or the ethical and moral route."
Safa's zero tolerance on corrupt activities within football is well documented and it is in this light that we decided to comply with the Fifa directive," read the statement. (Supersport)
Source Daily Sports
Posted September 13, 2017
---
You may also like...

Celta Vigo shock Madrid in Copa del Rey...

Liverpool laying groundwork for sustained success — Klopp...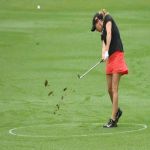 Man charged after golf champion found murdered on...

Chinese club offer Mikel 60,000 pounds a week...

Tandoh, Management visit LIRS, urge more support for...