Nigeria Players Union calls for synergy with league bodies and clubs to promote players professionalism
By By Victor Enyinnaya on September 2, 2017
Views: 1,146
The Nigeria Players Union, National Association of Nigeria Professional Footballers (NANPF) has called for synergy with football league bodies and clubs for the promotion of players' professionalism in our leagues.
Worried over reported cases of frequent attack of match officials by players, the Union had earlier planned a joint meeting with the leadership of the Nigeria Coaches Association and the Referees Association at the close of the current football league season to address the issue and other related matters.
NANPF's Assistant General secretary, Communication, Danladi Musa said in a statement that "There is no doubt that the Nigeria Professional Football League, the elite division of Nigeria football, deserves better representation from professional players, coaches, club administrators and fans alike.
However, recent disturbing and abrasive acts of misconduct from the above listed, calls for a holistic reflection on why these acts, instead of diminishing is increasing by the day.
"The FC Ifeanyi Uba players gross misconduct in attacking the centre referee in their match against Niger Tornadoes FC as shown in the video clip that has gone viral in the social media and other media platforms calls for serious retrospection. "
The actions of the players concerned, which is Just one of many others is without doubt condemnable. But it is also proper to have a cursory look beyond the physical action sometimes. There is always a cause effect in all perspectives. Could it be the call of the referees? Do the players have understanding of the laws of the game as amended? Are the club administrators guilty of not imbibing the tenets of professionalism in the club? Are we really practising professional football? Nothing happens for nothing.
"The players union expressed concerned that if there is enough synergy between the league bodies, the clubs and the players union, these players would be trained and retrained as a matter of urgency to redirect their understanding of true professionalism.
He added that "Seminars and workshops are part and parcel of NANPF's objectives targeted at the players. An appropriate synergy will no doubt help the league organizers, the club administrators and fans alike."
The league organizers must without delay have a rethink about the position of the players union as partners in progress and not secondary elements within the football fraternity. The players union's statutory rights should not be a begging issue.
"The money that is due to the union should not be held back making the union look lame and not adequately functional. It's time to close ranks and collectively address these denigrating matters that are becoming cancerous in our football. A stitch in time saves nine."
Source Daily Sports
Posted September 2, 2017
---
You may also like...

Victor Moses linked to Barcelona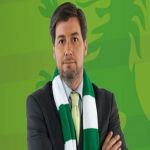 Confusion reigns at Sporting after 19 players reportedly...

NPFL: Amoo excited over players' return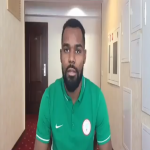 Idowu says Super Eagles look set to reach...

Barca on course for Cup final