Abuja High Performance Centre, Bolaji Abdullahi, EFCC and the rest of us
By Daily Sports on August 21, 2017
Views: 22,850
Wonders we were told shall never end. This age old maxim reflects the situation in Nigerian, where the citizens have been pushed to a state of un-shockable. For instance, in Nigeria, the high level of corruption in the public sector especially, diversion of funds meant for the provision of infrastructures or upgrading of facilities is a major target of these rogue public officials.
Four years after the poor arrangements by former Sports Minister, Bolaji Abdullahi to set up the High Performance Centre (HPC), it remains apparent that many things went wrong in the course of his sinister motive to establish the centre before leaving office. He took many wrong steps including the employment of inexperienced expatriates as coaches to man the supposedly high flying Sports Centre for elite athletes plus reckless spending and inflated invoices.
Abdullahi did not tidy up his books as far as that project is concerned; therefore he still has many questions to answer. Billions of naira was released for the project in 2014 when Abdullahi was in charge as Minister of Sports.
Many bigwigs in sports raised eye brow over the sincerity of the project and its cost of exection. They insist that the Kwara State-born Ex-Minister still needed to clear the air on how some billions were spent on an uncompleted and long abandoned Abuja Sports High Performance Centre. It was a running battle between former President of Athletics Federation of Nigeria, Chief Solomon Ogba and Bolaji Abdullahi. When Ogba insisted that the project Abdullahi initiated was a fraud, the Ex-Minister rose against him. Yet Abdullahi on March 18, 2014 said that he regretted his inability to see through the Sports High Performance Centre Programme.
The former Minister who doubled as the Chairman of the National Sports Commission said though he left the Commission a happy man, he would have loved to see through the programme. "I'm happy, I am leaving office a fulfilled man. I thank everyone that has supported me all through my tenure. I was not taken aback when I was relieved, because as a politician, you should expect that at any point." He said he tried to reposition the Commission, by striving to lay emphasis on grassroots sports development. He appealed to all stakeholders to support the new Minister in his quest to reposition sports in the country in accordance with the transformation agenda of President Goodluck Jonathan.
However, his then Special Assistant, Julius Ogunro, contradicted him by saying Abdullahi completed the Abuja High Performance Centre. Ordinarily, if well executed, the same sports facilities are expected to raise the quality of performance of Team Nigeria athletes. Very few of us on the sports beat battled Abdullahi on the sincerity of the multi-billion naira project he hurriedly conceived, quickly began and was a sole supervisor. Since he doubled as Chairman of the National Sports Commission, there was no board to checkmate and cut his overbearing excesses.
The silence from Ibrahim Mustafa Magu and his EFCC is a tragic conspiracy. Even the sitting Sports Minister, Solomon Dalung on August 26, 2016 confirmed that Abdullahi misused the over N3 billion released for the building of the project.
This is vintage Dalung, hence: 'N3bn high performance fund misused — Dalung'

Minister of Sports and Youth Development, Solomon Dalung said more revelations are being made as Nigerians try to understand the continual downturn of the country's sports, especially as it concerns the just concluded Rio Olympics. He informed that he met an establishment short of proper organisation and accountability which also affected the way preparations for the 2016 Olympics were handled.

He further disclosed that part of the problems he inherited was the practical disappearance of the sum of N3 billion budgeted for the High Performance Centre designed to keep the athletes at their optimum for competitions.

He said, "I am aware that up to N3 billion was approved for the High Performance Centre long before we came but it is a mystery how that money was used. I just couldn't understand how such a thing could happen.

"The money was not just to equip the centre but was also meant to cover the salaries of the experts we brought in to work with the athletes but they found a way to spend the money. They wiped everything such that we are now paying the experts from our overheard cost rather than the money actually meant for that. It is as bad as that, I mean what we met on ground. So you can see how long this problem started. It could have been a lot much better.
So this is why we have to struggle with funding when it should not be.

"It was not readily explained what has happened to those entrusted with the funds or if any investigation was carried out to explain exactly how some of the cash developed wings. A coach who also made an allusion to the reckless spending by those concerned said the athletes should never have complained the way they did if the officials were really accountable.

"All the funds they are talking about didn't walk away; people diverted them. But the painful thing is that many of those who knew what went wrong with the funds were too murmuring or their cronies. We didn't need to go down this far," he said.
Dalung, having made this revelation on the financial recklessness by Bolaji Abdullahi on the project, sadly fell prey to same mistake by the renewal of Taylor's contracts of the two amateur American coaches Abdullahi packaged in February 5, 2016 which made tongues wagged at the Ministry of Youth and Sports following his controversial decision, the contracts of two Americans, Eric Campbell and Angie Taylor were extended for another two years. The two expatriates were employed as National Director and Director of athletics of Nigeria's High Performance Centre respectively by the former Minister. For more than four years after their arrival, Nigeria is yet to establish a High Performance Centre in Abuja, where they are based. The only HPC is in Port Harcourt and the duo hardly visit.
On assumption of office, just before the end of former President Goodluck Jonathan's administration, the Director General of the defunct National Sports Commission, Alhassan Yakmut decided not to renew their contracts after it expired. Yakmut took the action before the appointment of the Sports Minister. He had informed that it did not make sense paying Taylor and Campbell, a whopping N2 million and N1.5 million monthly without rendering the services for which they were employed. Apart from the jumbo wages they receive, Taylor is also entitled to three staff including a driver, a cook and a security guard who is paid by the Ministry. In addition she is entitled to travel to America twice in a year on the bills of the Ministry. Dalung moved towards setting up the centre after his tour to South Africa where he was said to have gone to see their own High Performance Centre.
It is on record that Bolaji Abdullahi was the Minister that supervised Nigeria's disastrous London 2012 Olympics where she returned empty-handed. From the pre-competition days and all through the events, it was all about poor athletes' welfare and arguments over funds.
Now, one is still at a loss why the EFCC is yet to invite Bolaji Abdullahi for questioning and possible return of the loot at least the one from High Performance Centre he swiftly inaugurated. That has been our collective gentle but legitimate request since this Buhari administration said it is 'fighting' corruption. Abdullahi, as Senate President's boy crossed over to APC with his master and in an attempt to pacify Bukola Saraki, he was appointed the party's National Publicity Secretary. It is curious that Abdullahi is walking freely on the streets of Abuja and his home State Kwara and that is simply put, the shame of Buhari and his hypocritical ruling APC.
Abdullahi was a journalist before he joined politics; he never held any high public office until he was appointed a Minister in the last PDP administration. I first met him in Abuja during the FIFA U-17 World Cup hosted by Nigeria in 2009. For the records, I was one of the few privileged senior sports Journalists that reported from different venues of the tournament and then produced the News Letter for the cadet football summit. In short, I covered the activities from the Ijebu-Ode venue of the championship. However, it remained disheartening that the fund for the Newsletter was pocketed by him. No sports journalist that was part of that project was paid.
Solomon Ogba became his number one enemy when that one raised the alarm on possible squandering of funds meant to build and fix the High Performance Centre project. This was how the former AFN boss captured it on September 2, 2016: 'Fed Govt. must probe N3bn High Performance Centre'.

President of the Athletics Federation of Nigeria, Solomon Ogba has taken a swipe at former minister of Sports, Bolaji Abdullahi, saying that what Nigeria was reaping today; in terms of results was a product of what the former minister sowed. Solomon Ogba reacting to a call for his sack by Abdullahi for non-performance, Ogba said, "Bolaji Abdullahi is the architect of the problems haunting Nigerian sports, and Athletics in particular." Ogba explained, "It is on record that Bolaji Abdullahi was the first Minister of Sports to stop giving subventions to sports federations. He crippled the operations of the various federations by starving them of funds. Some can't even afford a photocopy machine or internet in their offices."

He recalled that it was during Abdullah's reign as Sports Minister that the government of President Goodluck Jonathan approved the establishment of a High Performance Centre. "After the London Olympics, President Goodluck Jonathan, alarmed by the level of failure of Team Nigeria which returned without a medal, held a Presidential retreat on sports. The establishment of a High Performance Centre was recommended which the President approved. "N3 billion was requested for the project but an initial N1.5bn was released. Some money was released again for the project before the end of Jonathan's administration. What happened to that money?" Ogba asked, insisting that the federal government must probe the High Performance Centre project. He accused Abdullahi of employing a rookie as coach for the Centre which was supposed to handle elite athletes for international competitions. "Abdullahi employed a coach who had never been to the Olympics, Eric Campbell as one of the coaches in charge of athletics. It's wrong to employ such a man for such a high-calibre centre," Ogba critically observed.
But that did not go down well with one of Abdullah's attacking dogs on September 5, 2016. See his reaction then to Ogba's home truth: 'Ogba should resign, apologise to Nigerians — Ogunro'. Earlier in August 31, 2016, he wanted Ogba out of athletics because he raised eyebrows or dared to ask the whereabouts of funds meant for the High Performance Centre alleged misused by Abdullah. He was then one of the untouchables.
Just on June 6, 2017 American athletics coaches, Eric Campbell and Angie Taylor, stormed out of the country following the sports ministry's inability to pay their 14 months' salaries.
Campbell was the Director of Athletics of the High Performance Centre in Port Harcourt, while Taylor was the director of the centre. The coaches attached to the Athletic Federation of Nigeria were employed by former Minister, Bolaji Abdullahi, in 2012 to help develop the country's athletes.
Their contracts, which expired in 2015, were renewed by Solomon Dalung, the Sports Minister. It would be recalled that Taylor was expected to receive $12,000 per month while Campbell receives $10,000 per month totaling $242,000. The coaches were said to have gone through a lot of hardships following the failure of their employers to fulfill their financial commitment due to the economic recession in the country. Campbell and Taylor, who relied much on their Embassy for survival while hoping to be paid their salaries, decided to leave for their country without their salaries paid.
The Media Adviser to the Minister, Nneka Anibeze, confirmed that the Americans are being owed by the Ministry, but however failed to confirm if Campbell and Taylor had returned to the United States. "I saw Angie some time ago but I have not seen Eric," Anibeze said on the telephone before this write-up went to bed.
The AFN Secretary General of AFN, Ameachi Akawo, after his hide and seek with questions on the coaches' unpaid salaries, informed that he had also not seen them since he was transferred to the federation. "I have not seen them. I don't think they are in the country," he added.
You vividly deduce that the crooked story of Bolaji Abdullah's role in the spending of the N3 billion meant for the setting up of a classic Sports High Performance Centre in Abuja is corruption. One of the signals are there that since he is a top APC national executive committee member, immunity covers him. We don't need to look too far to pin it down that Abdullahi has questions to answer on the monies released to him for the national Sports High Performance Centre Abuja by the last administration. Everything about the High Performance Centre revolve around him and many things involving huge billions of naira points at his direction or is he now one of the sacred cows again?
He must be brought to book if nothing to clear his name from accusing fingers by those who know what went wrong. Letting him come forward to say all he knows and also account for the imaginary High Performance Centre Abuja would be fair enough. The searchlight has been on him since 2014 he took this inglorious path and followed the multitude to dive into the murky waters that have put big question mark and took its root in the entire polity.
We will keep monitoring and also report back to you our dear readers, though we are dealing with a self-styled anti-corruption and crusading heady Buhari regime that poses as being deaf and dumb, such has been the lot of this government when it affects its party members and their co-travelers.
All we are saying, Bola Abdullahi and those that midwifed still born High Performance Centre must be fished out.
Discussion continues on Twitter, Facebook, LinkedIn and WhatsApp. Keep shooting hard, till next week!!
Source Daily Sports
Posted August 21, 2017
---
You may also like...

LMC fines Sunshine Stars N6 million over violence...

Managers who could replace Arsene Wenger at Arsenal...

Bayern Munich Suffer Home Loss Against Leverkusen

Wolves and Nigeria goalkeeper Carl Ikeme in remission...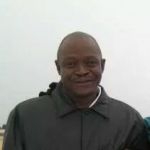 CAA ASABA 2018, DELTA'S DIRTY POLITICS AND THE...