Plaudits for Amusan after Laureus award nomination
By Daily Sports Nigeria on February 23, 2023
Stakeholders in Nigeria athletics have applauded World 100m hurdles champion and record holder Tobi Amusan for her Laureus Sports Awards nomination and believe it will serve as a big motivation for the 25-year-old Commonwealth Games record holder, who had an exceptional year 2022.
Amusan is the first Nigerian woman to be nominated for the award.
The 25-year-old hurdler became the first Nigerian world champion in an athletics event, when she won the 2022 World Championships 100m hurdles gold medal in Oregon, setting the current world record of 12.12secs in the semi-finals, followed up by a wind-assisted 12.06secs in the final.
She also won gold again at the 2022 Commonwealth Games in Birmingham, before retaining her Diamond League Trophy in Zurich in a new meet record of 12.29secs. The previous record, which stood for 22 years, was held by American legend, Gail Devers.
African Games gold medallist, Deji Aliu, is confident the nomination will motivate Amusan for a better 2023 outing.
"Tobi Amusan has everything working for her, it will be to her advantage and probably do better than what she did last year, " Aliu told The PUNCH.
"Right now, she has all the support she needs to excel and that will propel her to do better than what she did in 2022. We should be expecting much bigger things from Amusan in 2023."
The head coach of the Athletics Federation of Nigeria, Seigha Porbeni, is confident Amusan will get stronger in 2023.
"It (nomination) will definitely inspire Amusan to break more records in 2023, being the first Nigerian, and it carries that euphoria of the joy of celebration of 2022 into 2023, " Porbeni said.
"This will rekindle the fire in her not to rest on her laurels and achieve more records and I am confident she will get better and stronger in 2023 and 2024."
Amusan is the first Nigerian sportswoman to be nominated for the greatest sports award after Vitalis Lanshima was nominated in the Sportsperson with a Disability category in 2004, which he lost to a Canadian.
The prestigious award was first held in 2000, honours the greatest and most inspirational sporting triumphs of the year, and showcases the work of Laureus Sport for good.
Source Punch Ng
Posted February 23, 2023
---
You may also like...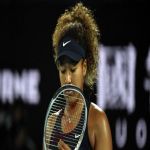 Osaka Preparing For Olympics, Agrees To Do News...

Ndidi Stars As Leicester Daze Chelsea

Leicester Go Second With Win Over Southampton

Akpeyi Impresses Rohr against Burundi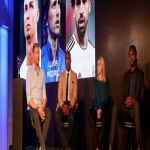 Modric, Salah, Ronaldo in the race for FIFA's...