Hamilton Not Comfortable In Racing In Saudi Arabia
By Daily Sports on December 3, 2021
Views: 408
Lewis Hamilton says he is not comfortable racing in Saudi Arabia this weekend as a result of the country's human rights record. Saudi Arabia is hosting its inaugural race on a new street track in the coastal city of Jeddah, the first in a long-term contract.
Hamilton said: "Do I feel comfortable here? I wouldn't say I do. But it's not my choice to be here. The sport has taken a choice to be here.
"And whether it's right or wrong, while we are here, it's important we do try to raise awareness."
F1's decision to race in Saudi Arabia has been criticised by human rights groups. Amnesty International has said Saudi's record is "extremely troubling" and that the race is being used to "sports-wash" the country's reputation.
Amnesty's UK chief executive officer, Sacha Deshmukh, said it was "encouraging" to see Hamilton speaking out on human rights. He added that the past three years had seen an "unprecedented human rights crackdown" in the country.
"This isn't just about Lewis Hamilton," Deshmukh said. "We're calling on all within Formula 1 – the drivers, their teams, senior executives – to be prepared to speak out about human rights in Saudi Arabia, helping to undo some of the sports-washing effects of this event."
Hamilton said he would again be wearing the helmet he wore at the last race in Qatar, which is painted with the rainbow flag in support of LGBTQ+ rights. He described the situation for LGBTQ+ people in Saudi Arabia, where homosexuality is prohibited and punishable by flogging and imprisonment, as "pretty terrifying".
And in referring to the decision in 2018 to end the ban on women being able to drive, he said: "There are changes that need to be made. For example, women's rights of being allowed to drive since 2018. It is how they are policed. Are they really [allowed], in effect? Why are there women still in prison from driving many years ago? There is a lot of change that needs to happen and I think our sport needs to do more."
Four-time champion Sebastian Vettel, who has also expressed his concern on human rights issues this season, organised a karting event for women on Thursday in Jeddah.
The Aston Martin driver said: "I was thinking of what I can do. In general, we have so much focus on negative examples when it comes to shortcomings of certain countries in regards to human rights and other things."
Vettel said he "was trying to pass on some of my experiences in life and on track to do something together to grow their confidence" and said he had been "inspired" by the women who attended the event.
He added: "It's true obviously if we look through a western-European lens there are lot of things that should be improved and have to be addressed. But it's also true some things are changing and for those people it makes a big difference.
"It's clear some things aren't going the way they should but that's our point of view. It's also probably true that things take time and it's progress." (BBC)
•PHOTO: Hamilton
Source Daily Sports
Posted December 3, 2021
---
You may also like...

Sarri praises 'wonderful' Higuain amid Chelsea links

Super Eagles Camp Bubble With Arrival Of More...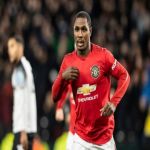 Ighalo Has Silenced His Critics — EPL Legend...

Liverpool laying groundwork for sustained success — Klopp...

Send Dalung, Yakmut to prison over embezzlement, Gara...