Employment of Eagles Foreign Coach: Sunday Dare's Wrong Declaration
By Daily Sports on May 18, 2020
Views: 287
Heads or tails, it is a minus for Nigerian football as the renewal of Gernot Rohr's contract developed a big K-leg, if the statement quoting the Sports Minister, Sunday Dare, that he would like to employ 'grade A' coach for the Super Eagles, is anything to go by.
When my attention was drawn to the news bar of one of the widely viewed television stations in the country last week, I didn't flinch because I had written about it on this page earlier, when he was assigned the Sports Ministry portfolio by retired Major General Muhammadu Buhari while welcoming him to the arena. I critically analysed what to expect, having covered the beat effectively and roundly for close to three decades plus and proffered suggestions so that he will not go the way of his predecessors.
I said vividly that Dare has options left for him either to be remembered as one man that came and performed by putting the decayed infrastructures in place or joined the politics of Sports Federations, especially Basketball Federation, Athletics Federation and Nigeria Football Federation. I specifically pointed out, that he would burn his ten fingers and at the end of the day, he would become like many of his predecessors' that ended in side the refuse dump of history.
I can recall that I underlined one of the worst Sports Ministers ever, Solomon Dalung, who messed himself up when he chose to be football Minister, which at the end of the day, Amaju Pinnick and his crooks in his first Vice President, second Vice President, Chairman technical committee, General Secretary threw him deep inside and into the red mud. It was a bitter lesson the Plateau State-born former Sports Minister would never forget in a hurry throughout his remaining sojourn on planet earth and in the murky waters of Plateau State politics where he is eyeing to become the next governor. President Buhari that sings corruption fight like sing song is yet to arrest Dalung and his likes that served in his first corruption infested cabinet. He has looked the other way even as his lame duck EFCC shamelessly looks on.
However, few weeks after that food for thought articles on this page, Dare came out clearly to announce that he will not be Football Minister. I did not give ear to that. I called it the usual fallacy we have heard from these political Ministers that talk on drop of a hat.
To be honest with you, if you are an ardent reader of this page every Monday, you would agree with me that I am never his fan for obvious reasons. I discovered very early that he started toeing or travelling the same route that other failed Sports Ministers traveled or threaded.
The issue is that presently, Dare, like a leopard that cannot change his spots, have eaten the humble pie. He will be at the centre of employment of the new Eagles head coach.
It is obvious from Dare's recent declaration that Rohr may not clinch the job. Recall that the employment of Eagles foreign coach usually is where multi- million Dollars change hands and Dare would not like to be out of the thick of the action so as to get his due.
Dare, will go the same way other Sports Ministers that focused on football or interfered in the round leather game, went. He will end up inside the refuse dump of history and would remain there all the rest of his life because Amaju Pinnick will teach him lesson of his life, despite that he (Dare) is a student of Ahmed Tinubu Political School. Amaju will drown him silly. If he doubts this writer, he should go and ask Dalung the kind of bitter dose the Delta State born NFF supremo administered on him that left him dazed till date.
But let's face it, it is totally wrong for Dare to come into the picture of employment of Super Eagles handler that the NFF is supposed to be briefing him about. It is only in Nigeria sports that things are done the wrong way and this worries objective observers and keen watchers of Nigeria polity.
Dare's renewed interest in the Super Eagles technical hand remains worrisome because from his perspective, Rohr is not qualified to continue with the national side which meant that the search for new Eagles foreign hand has commenced.
That is the dilemma of Nigeria. Dare is at the root of all these because his people have told him the gains accruing to each anytime the nation engages new Super Eagles coach. It is on record that the Franco-German sweat merchant has done well and is on the verge of perfecting a team to beat, the understanding is gradually evolving.
Sunday Dare will not relent on this. The country no doubt would be the loser for it, if the NFF and Dare stay on the same page; that page of conspiracy that will scandalise the entire nation eventually. If, Dare goes ahead to employ another coach other than Rohr, it will mark the beginning of the fast decline on the gains the team has garnered under Rohr.
Let it be on record here that those that have destroyed the team in the past are at it again because of selfish agenda to line their pockets against the interest of the country.
We will continue to monitor closely this position of Sunday Dare on the employment of Eagles coach. It is always high and naked wire politics and survival of the fittest. The high tension wire chess game, that is who becomes the head coach of the Super Eagles, comes with its bitterness and the language and it has always been, the more you look the less you see. Barrister Chris Green, the immediate past technical committee boss of the NFF can tell you better stories that only vigilance, articulation, sound mind and alert brain are some of the nitty-gritty of this chapter. He was on the driver's seat and as well versed as he is that Amaju Pinnick and his clique could not hoodwink him.
This digital newspaper will keep you dear readers posted as this is yet another wrong but costly decision that Sunday Dare is dabbling into. Remember how he has divided the Athletics Federation of Nigeria via wrong advice. Let us continue on our 247 social media discussions. Keep shooting hard, till next week!!
Source Daily Sports
Posted May 18, 2020
---
You may also like...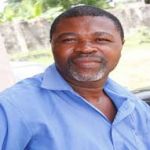 Delta Sports Festival: Okorodudu wants outstanding athletes properly...

Mane hat-trick as Liverpool crush Porto 5-0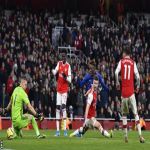 Lampard Spoils Arteta's Party As Chelsea Stage Late...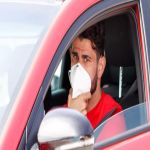 Diego Costa Ordered To Pay 543,000 Euros Fine...

Lille President breaks silence on Enyeama's inactivity: He...