Neymar 'Very Excited' About Returning To Barcelona
By Daily Sports on February 21, 2020
Views: 850
Lionel Messi has revealed that Neymar is determined to return to Barcelona and believes the Brazil star can help the Camp Nou club win the Champions League once again.
Barca launched an offensive to bring the Brazilian back last year from Paris Saint-Germain yet ultimately failed to agree a price with the Ligue 1 champions. But Messi says the 28-year-old Neymar is looking forward to coming back to the Catalans.
"He is very excited about returning, he has always shown that he regrets what happened. He did a lot to return and that could be the first step he took to try and come back," the Argentine said in Spanish newspaper Mundo Deportivo on Thursday.
"Neymar has always been a top-level player and different to the rest. He is unpredictable, he takes players on and he scores lots of goals. On a sporting level Neymar is one of the best in the world and I'd love for him to come back."
Neymar formed a mesmeric partnership with Messi and Luis Suarez for three seasons, including winning a remarkable Treble in 2015.
But in the middle of the club's pre-season tour of 2017, the Brazilian joined PSG for a world record fee of €222 million ($239.60m), angering supporters and teammates.
"It's normal that the fans felt that way because of how he left, and I was also upset about it at the time and we tried to convince him to not go," Messi added.
"But at the end of the day we all want to win and have the best players and so do the fans. As I've said before, he's one of the best players around and gave us a lot on the pitch."
Messi's comments come days after Neymar criticised how PSG delayed his return from a rib injury, claiming he could have played sooner to improve his physical condition ahead of the Paris club's 2-1 Champions League round-of-16 loss to Borussia Dortmund on Tuesday, where the Brazilian scored the visitors' lone goal. (SuperSport)
•PHOTO: Neymar and Messi
Source Daily Sports
Posted February 21, 2020
---
You may also like...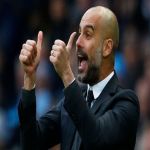 City won't lose title focus - Guardiola

PSG Encouraged As Dele Alli Baffled By Latest...

2019 African Freestyle Football Championship: Benjamin, Adeshina win...

Omagbemi owed 14 months salary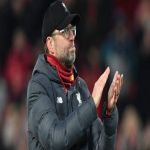 Klopp Dismayed By End To Five-Sub Rule In...