FIFA Unveils Play-Off Mode of African Zone for 2022 World Cup
By Anthony Obaseki on July 19, 2019
Views: 230
World football governing body FIFA on Thursday unveiled the play-off mode of the African Zone for the 2022 World Cup. The draw will take place on July 27, 2019.
The 28 African teams ranked lowest in the FIFA rankings will face each other on home and away matches during a roadblock.
Here are the 28 worst-ranked teams that will participate in the first dam: Somalia, Eritrea, Djibouti, Seychelles, Sao Tome, Chad, South Sudan, Gambia, Mauritius, Liberia, Ethiopia, Comoros, Botswana, Lesotho, Eswatini, Equatorial Guinea, Rwanda, Burundi, Sudan, Togo, Malawi, Angola, Guinea Bissau, Mozambique, Sierra Leone, Namibia, Central African Republic, Tanzania.
The 14 winners of this roadblock will join the 26 best African teams according to the FIFA ranking, to participate in a group phase.
The 40 teams will be divided into 10 groups of 4.
The 26 teams that will go directly to the second group stage are Senegal, Congo DR, Tunisia, Algeria, Morocco, Ghana, Cameroon, Egypt, Burkina Faso, Congo, Ivory Coast, Guinea, South Africa, Cape Verde, Uganda , Nigeria, Madagascar, Zambia, Benin, Niger, Mauritania, Gabon, Kenya, Libya, Zimbabwe, and Mali.
The 10 winners of their respective pools will qualify for play-off matches.
The 5 winners of these play-off matches will qualify for the 2022 World Cup.
Source Daily Sports
Posted July 19, 2019
---
You may also like...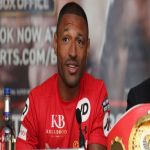 Brook thinks Khan has found new way to...

Confederation Cup Play-off: Enugu Rangers to clash with...

Rangers Inch Nearer CAF Confed Cup Group Stage...

Messi's loss worries Maradona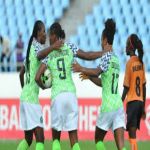 Courtney Dike's Treble Inspires Nigeria Comeback Win Over...