Lakers Miss Playoffs for 6th Year In A Row
By Daily Sports on March 24, 2019
Views: 255
After the Los Angeles Lakers missed the playoffs only five times in the first 65 years of the franchise's existence, Friday's 111-106 loss to the Brooklyn Nets officially eliminated them from postseason contention for the sixth straight year.
At 31-41, L.A. is now a game worse than it was a season ago with 10 games left to play. That team, of course, did not have LeBron James.
In a sequence that just about sums up the Lakers' season, L.A. had the ball with 22.8 seconds remaining in the fourth quarter on Friday and trailed by just three when James slipped out of bounds, losing the possession without the Lakers even getting a shot off to try to tie the score.
"Obviously, it's been a tough season for all of us," James said after posting 25 points on 8-for-25 shooting, 14 assists, 9 rebounds and 8 turnovers, which he described as a "s---ty" performance.
"It's not what we signed up for. Throughout the year, things happened. Suspensions, injuries, things of that nature. And just not being able to play sustainable basketball for 48 minutes. But you don't even try to wrap your head around it, you just keep pushing. Just try to get better tonight, move on to tomorrow, and go from there. Playoffs are never promised. You've got to come out and work. For me personally, you just continue to put the work in and see what you can do to help."
Former Lakers lottery pick D'Angelo Russell helped seal his old team's fate with 21 points and 13 assists, but he said he did not revel in their misfortunes.
"It sounds good on paper, but at the end of the day, we're not playing them," Russell said. "We're not competing against them for seeding. Just the win is good enough." (ESPN)
•Photo shows LA Lakers players
Source Daily Sports
Posted March 24, 2019
---
You may also like...

And Mikel finally leaves the Blues . ....

Michael Essien urges Chelsea to keep faith with...

I want to coach the Super Eagles again...

Leicester face test of focus amid Euro drama...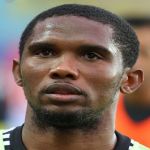 Eto'o faces 10 year jail, $15m fine for...