Eaglets go for the kill against Brazil in Chile 2015 U-17 World Cup Q-Final
By Daily Sports on November 1, 2015
Views: 1,320
The stage is set for the epic quarter-final football showdown between defending champions, Nigeria and Brazil today by 16.00 hrs (8pm Nigerian time) inside the main bowl of Estadio Sausalito in the city of Vina Del Mar.
It is instructive to note that this is one game that has attracted different kind of opinion from bookmakers and other analysts because of the pedigree of the teams involved in the dual. It is interesting to refresh our readers already rich memory that Nigeria will be going into today's match as defending champions and haven also won the trophy for a record of four times against Brazil's three. Again, Golden Eaglets will also be brandishing as haven score 14 goals in the summit so far and conceding only three against a Samba side that has handful of goals to show. However having sacked Australia 6-0 in their Round of 16 meet at the Fifa Cadet World Cup in Chile, Nigeria is battle ready to face squarely Brazil for a slot in the semi-final. To that effect, Nascimento's lads picked a place in the last eight after a late penalty kick gave them1-0 win against New Zealand.
It would be recalled that the winner of this battle billed will confront either Ecuador or Mexico in the semi final place at the Estadio Municipal de Concepción on November 5.
Nigeria U17 team had during the pre- tournament invitational beat Brazil 2-1 at the Suwon International tournament in South Korea. Nigerians would pray that the Eaglets reproduce such superlative form that came from Kingsley Michael and Chukwudi Agor to restrain Carlos Amadeu's wards though Brazil pulled one back through danger man, David Enogela's second half own goal.
Coach Amuneke no doubt has huge task today to reel out killer match plans that would effectively check the Brazilians that would come out from the first blast of the whistle like the wounded lions in search of early goal against Nigeria. The technical crew must also have instructed their ward of the danger inherent in not being at full alert against a Brazilian side of any colour or strength. Though, they have not shown their goal scoring so far, that could equally turn out to have been their major strength which has seen them thus far.
The coach would be on his toes and shouting out instructions too all through the make or mar encounter. Eaglets must not sleep or slumber if they still nurse the ambition to advance further in the championship. Brazil by all standards are no push over and so Eaglets must ensure vigilance, focus, determination alertness would rule their games all through.
The fact is that Eaglets have the players that can withstand the threat being posed by the Samba boys. They must not fear any foe. The Nigerian side should not allow the past exploits of Brazil to intimidate them rather they should fix their mind in current performance. Go, Eaglets, go and triumph Nigerians are fully behind your dream and exploits so far.
•Photo shows Golden Eaglets in action in Chile .
Source Daily Sports
Posted November 1, 2015
---
You may also like...

Adonis Stevenson stops Fonfara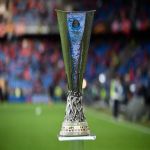 Europa League trophy stolen, then recovered in Mexico...

El Clasico Postponed Due To Security Concerns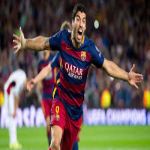 Suarez double, Messi magic hands Barca derby delight...

Delta FA Chairman Edema Fuludu Hails Women League...