Young Nigerian duo Idahor and Otamitie showing high class in Turkish football
By Nelson Dafe on December 21, 2018
Views: 1,801
Two young Nigerian players are shaping up to take the football landscape by storm with their super talent as they have started catching the eye in Turkey.
Dickson Anthony Otamitie and John Idahor (both 18) who recently joined Turkish side Bayrampasa Altintepsispor have hit the ground running and are showing fans of the club the high stuff that impressed those thousands who followed the duo while they played in Nigeria.
Another Kaka
Idahor is a left-footed player who has proven comfortable as an out and out left winger and attacking midfielder.
Idahor was one of the key players who helped Dynamite Force FC of Benin City, Nigeria to gain promotion to the Nigeria professional division One league (NFL) in 2017.
And in the just concluded NPL season in Nigeria, Idahor played a crucial part for Dynamite, contributing goals and assists to keep Dynamite's status as a pro one club in tact.
A fan favorite in Benin City, Idahor's skill set wowed league watchers in Nigeria a lot during the just-ended season.
One fan said of him during one home match at the club's home ground in Auchi: "Idahor is simply like Kaka, the great Brazilian legend. He plays with so much grace and makes playing passes and dribbling look effortless. He's a player you could enjoy watching all day."
Tony The Rock
Those who've followed grassroots football in Benin City over the years would have certainly noticed one young no-nonsense center back in 'Tony Otamitie.
Center backs who mix tough-tackling ruggedness and a high technical level of composure with the ball at the feet are rare, but it's exactly those qualities that Otamitie possesses.
"He's one of the very best around Nigeria. He's uncompromising but he won't put his team in trouble with rash tackles. I won't be surprised to see Tony play for the Nigerian National team soon. He's that good, " one fan told Daily Sports some months ago after watching Tony put in a terrific display in an FA cup match in Benin City. This sentiment is shared by many.
High quality players are sought out by top and serious football agents and both players are managed by NFF-licensed player's intermediary Osamede Amadin, CEO of Amadin Sports Agency. He's primarily based in Canada.
Daily Sports understands that the management of Bayrampasa Altintepsispor have been very impressed with both players since their arrival in Turkey and the club consider themselves very lucky to have secured their services.
It is expected that both players are going to use the Turkish amateur side as a quick platform to launch themselves into a fuller and richer professional career.
As well, the talents of these two players would not be out of place in the national under 20-set up of Nigeria, which they are both eligible for, should the Paul Aigbogun-led technical crew decide to look their way as it is very much hoped.
•Photo shows Bayrampasa Altintepsispor Nigerian stars John Idahor (R) and Anthony Otamitie (L) pose with an official of the club in Istanbul, Turkey.
Source Daily Sports
Posted December 21, 2018
---
You may also like...

Woods splits with swing coach

Messi sparks Barca, Ronaldo hits 4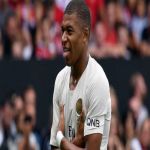 Mbappe Double Earns PSG Comeback Win at Caen...

Stoke City Willing to Listen to Offers for...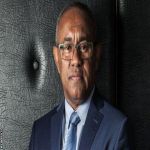 CAF President Ahmad to review TV deal and...