Russia 2018 World Cup: Another Scam!
By Daily Sports on June 25, 2018
Views: 1,699
Russia 2018 World Cup summit can easily pass as a tournament of mixed grill where upsets have become the order of day. It is for the good of the game as the gap between football super powers and their upcoming counterparts are speedily closing. What hit former champions Argentina against Croatia; Poland against our own Senegal and sundry would remain a study in the doggedness of emerging nations aspiring to join the big league in no distance time. Many nations are genuinely working assiduously towards attaining greatness in the field of the round leather game developing infrastructures and youths through sports.
Nigeria is in Russia and sadly will at the end of the tournament learn nothing and forget nothing. Multi millions of Naira are spent on frivolities because this is election year every segment must be pacified through monetary inducement and travels like this. But Nigeria can move forcefully to occupy an enviable pride of place in World football if her administrators adhere strictly to the best practices and honestly develop infrastructures and the abundant talents that are bound in the country.
The bane of this country, from our political leaders to other leaders of note in various sectors is that we only strive to learn geology at the eve of impending earthquake with tragic consequences as the aftermath. When a new regime berths, it discards every structure on ground and institutes an entirely new one that never learns the ropes before the expiration of the tenure of office. That is the undoing of Nigeria. The experienced are vilified and scandalised and even hated by the unschooled gullible public.
For instance, Vincent Enyeama was deliberately angered by amateur former Eagles Coach, Sunday Oliseh and the former captain of the team retired. I don't hold any brief for him after all he will one day leave the scene like his predecessors. One hopes that for the first time and for continuity sake, this bunch of lads and the others will be left to form the nucleus of the Nigerian World Cup team for 2022 and subsequent African Cup of Nations (AFCON).
When the country stops building castles in the air, then and only then will a spirited march towards the realisation of our dreams in every material particular evolve? Therefore these pretenses that bestride our landscape by the so called leaders at all levels must be sincerely rebuffed and these people spending our commonwealth for themselves, girlfriends, loyalists, relations and political associates should be called to order forthwith.
We have seen what our strength is in this year's World Cup. To objective observers, it was expected for obvious reasons. Nigeria is an inconsistent country in all its ramifications. The fire brigade attitude is yet to abate in us. The administrators of the game are afraid of their shadows and so compromise at will.
I developed thick skin before the boys' departure to Russia. After watching games at their pre-World Cup encounters, I made up my mind and said whatever will be in Russia 2018 for Nigeria I accept.
Don't tell me there is corruption fight in the land. That is done on selective basis. Football like any sector in the country is roundly under siege. We are witnesses to what has transpired thus far between NFF, Rohr, their agent Journalists and the players. They are all laughable. The blame game has been on the increase from Rohr to whomever. Even Journalist Sam Audu was accused of being the reason why Nigeria lost her first group game against Croatia. An innocent person or group of people must be made the scape goat in order to find where to peg the wasteful spending that is freely done on the streets of Russia. You won't hear because the gang of Journalists are there ensuring such story will not see the light of day. It is traditional and age old in Nigerian circle during international tournaments like the World Cup.
Meanwhile, all is well with Nigeria according reports coming in from Russia. The reportage tilts favourably towards NFF. That is how Journalism is now being practiced in the country. We have not had it as badly as it has been presently. Sports Journalists that are writing for the NFF President, Pinnick Amaju, are having a field day because they are being treated like kings and queens. They are living like kings in very expensive star hotels in Russia yet corruption is being checked effectively by the Buhari/ APC government.
NFF is carrying lots of load to Russia because this election year, Amaju and some of his loyalists must return. State FA chairmen and their Secretaries including some other power brokers that would make it happen in favour of the former Delta State FA boss, are highly placated. Those elders that could not make it to Russia due to age and sundry have long been settled back home. Amaju and his gang are already home and dry for four year tenure in NFF.
He is a seasoned tactical football politician. I knew where he added the tutorials that finally armed him for this job he was given on platter of gold in 2014. The Nigerian case is complex one. If you have deep pocket, you can get to power at any level and recoup the investment while in office. It is now an established norm here, despite false claims by hypocrites in various offices that they are inside water without a drop of it entering their mouth.
Amaju has done enough ensuring that those from the Northern part of this sharply divided nation eyeing his plum job are grandly settled both locally and with CAF appointments with icing that he will hand over to one of them he cheated during 2014 NFF polls. He has since settled the key man with mouth-watering appointment. The man in question is now his close pal. No shaking for him.
His dream of breaking the long jinx of no incumbent returning to office in the history of NFA/NFF will only be stopped if there is a revolt within as witnessed in 2014 that threw up Amaju Pinnick from nowhere. Nigeria is an unpredictable country. 2014 can only repeat itself in 2018 if he played into the hands of this vulture like Nigerian government. The truth is that as it is, nobody cares. Russia 2018 has yet proved to become another scam. It can safely be said further to be another hope betrayed by those vested with the responsibility to prepare the team adequately for the global football summit.
Nigeria has been sadly reduced to this international ridiculous level where money answereth all things. Objectivity has long been thrown to the dogs. There is no truth any longer. Once you are co-opted you have joined. This has been the bane of this country at all levels. Deceit and propaganda hold sway. The syndrome of if you cannot beat them join them takes upper hand in all sectors in the land.
Let us have faith and also believe that things will get better in future. It won't be business as usual. We need incumbents poised to change the course of NFA/NFF history of sitting Chairmen/ Presidents with nothing to show for many years in office. All we need is result, a dramatic departure from these flash in the pan retrogressive summersaults in policies and sundry. It is time for this game to truly develop to its foundation and for Nigeria make decisive announcement of her arrival at the World football stage. Enough of these make-shift plays, administration and all. Enough they say is enough! No more, No less. Let us discuss further on Twitter, WhatsAPP, Linkedin and Facebook as we continue to contend with this mountainous backwardness dragging down the country's football. Keep shooting hard, till next week!!
Source Daily Sports
Posted June 25, 2018
---
You may also like...

Dortmund Back To Winning Ways with Hard-Fought Victory...

Wenger points accusing fingers at English FA for...

Family matter stops Azarenka from Cincinnati Open

PSG beat Man City to seal Dani Alves...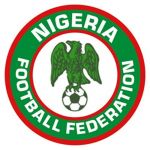 Edewor eyes Pinnick's job