Atheist, politics lover and gym obsessive: The real Arsene Wenger revealed
By Daily Sports on May 15, 2018
Views: 1,406
I've always been fascinated as a young boy by Arsenal's just-departed manager Arsene Wenger. His good sense of decency, intelligence in picking the right words in interviews, general self respect during matches, which includes a total refrain from the exuberant gloating celebrations when his team scores or wins games, all combined with the beautiful football, which I consider to be the most exciting of all the ball playing sides, all added to why not just me but many the world over consider Wenger the finest manager in club football overall.
But there's something many of us knew about Wenger, and that was how little we knew about Wenger's personal life.
He has always come across as an extremely private man and all that added to the fascination about him in some ways.
However I've stumbled into an extremely interesting article on the personal life of Arsene Wenger written by Matt Hughes of The Times of England newspaper and its really revealing indeed.
So here are the key points about Arsene Wenger's personal life that Hughes revealed.
1. Wenger takes defeats so badly that he usually won't go out for two days after a loss. A long serving colleague of Wenger's says "even if people come round to his house (after a defeat)he won't talk,". He will pore over the game finding excuses for the defeat, until two days later he finally acknowledges that the opposition were the better team."
2. Wenger loves the gym. The Arsene Wenger gait when walking into and out of the technical area. Lean, tall and trim like a true 'Le Professeur' he is has been one of the unique sights of English elite Club football for years. Maybe it's the French connection; Wenger shares a studious and trim philosophical figure with a dazzlingly fine suits during match days with Leicester City's manage and ex-Wenger student Claude Puel.
Not for the duo the pot-belly and fat heads of some other managers.
Matt Hughes says Arsene's fit look is down to an obsessive adherence to his gym routine. He writes:
"At 75kg the 68-year-old's weight is exactly the same as it was when he joined Arsenal in 1996, the result of a rigorous exercise regime and strict diet, with small portions of salad enlivened by the occasional glass of red wine and a single chocolate for dessert. "When he gets up every morning the first thing he does is put on his stopwatch," another regular visitor to the Wenger residence says. "He's like a Swiss clock, everything is timed to perfection."
Wenger's day always begins with a 45-minute workout in his home gym, which is supplemented by a swim or a bike ride in summer when the weather permits. The Frenchman's cycling around the leafy lanes of south Hertfordshire was briefly interrupted last summer when he was knocked off his bike, although thankfully he was not seriously injured, with the driver responsible for running the Arsenal manager off the road getting more of a shock than he did when he rose to his feet to reveal his identity."
3. Socialism is Wenger's preference. "Friends characterise him as a liberal whose natural home is on the centre left, and he made a point of dashing back from a game to the French embassy in London at the end of last season to ensure that he could vote against Marine Le Pen, the National Front candidate, in France's presidential election.
"He talks about politics a lot," an Arsenal colleague says. "He doesn't give a lot away, but I think he's a socialist. He talks about animal rights, geography, finance. He must read a lot and watch a lot of documentaries. He follows the stock exchange quite closely and seems to know a lot about the financial markets."
4. Wenger is an atheist. Like many of an intelligent persuasion, the former Arsenal manager doesn't believe in the ontological and cosmological arguments for the existence of God. Hughes writes that despite Wenger's atheism, he was "profoundly moved by meeting the Pope while refereeing a so-called peace match in Rome four years ago, insisting on fulfilling his commitment to attend even though it clashed with the final day of the transfer window when Arsenal were negotiating the purchase of Danny Welbeck from Manchester United."
5. Wenger is still close to his divorced wife and his closest friends are from his earlier coaching days in France. According to Hughes, Wenger's "only regular holiday is a two-week break in the south of France each summer, often with his ex-wife Annie. The pair remain extremely close with Annie attending his final match at the Emirates last Sunday with their daughter Lea, who is studying veterinary science at Cambridge University, followed by a dinner for 40 close friends. His personal circle is relatively small, with most of his closer friendships stemming from his time in Strasbourg and Monaco."
Source Daily Sports
Posted May 15, 2018
---
You may also like...

Don't force Moses out of retirement, Mabo tells...

Australian Open 2017: Nadal beats Alexander Zverev in...

Atletico, Bayern battle for Champions League final ticket...

Arsenal agree personal terms with Swiss international Xhaka,...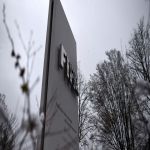 FIFA threatens to expel Nigeria from 2018 World...