CAF elections: Nwosu backs Amaju
By Augustine Kalu on March 6, 2017
Views: 1,890
Following the polarisation of the board of Nigeria Football Federation (NFF), over the candidate to support for the Presidency of the Confederation of African Football (CAF), between incumbent, Issa Hayatou and his challenger, the President of Madagascar Football Federation, Ahmad Ahmad, former national team striker and captain, Henry Nwosu, has thrown his weight behind the NFF President, Amaju Pinnick who is backing the candidacy of Ahmad to the CAF top job.
According to Nwosu, despite having a lot of respect for Hayatou who he said has done well for Nigerian football, African football and football generally, he, however, believes that Hayatou should step aside to enable someone else to come and take the game to the next level.
Nwosu, who considers himself a Cameroonian by virtue of playing there, said he was backing Amaju because he has ambition to be elected into the executive committee of CAF and if backing Ahmad for the CAF presidency will guarantee him victory into the executive committee of CAF, he has no problems with that. He further explained that if Ahmad and Amaju should win their elections, it will be a win-win situation for the country.
"I must admit that I am aware of the situation at the NFF at the moment as it concerns the election of the next CAF President. I am also aware that the President of the NFF, Amaju Pinnick is backing the candidacy of the Madagascar Football Federation President, Ahmad for the position," Nwosu stated.
"As far as this matter is concerned; I am on the same page with the NFF president, Amaju because I believe that it is high time Issa Hayatou should step aside and make way for another person to come in.
"Of course, we know when our own Amos Adamu was there as both CAF and FIFA Executive Committee member, and because he has the ambition of becoming CAF President, he was rubbished in order to deny him that opportunity because they were aware that with the way he was going, he would have become CAF President if he had the opportunity of contesting the position with Hayatou.
"Forget the allegations leveled against him, they are all into it together but I don't want to go into details on that. So, I believe that Amaju's position is the right position," Nwosu explained.
Speaking further, the former Heartland and Gateway FC of Abeokuta coach explained that he was in Cameroon late last year and was privileged to hear what former internationals like Roger Miller and others were saying concerning Hayatou's long stay in office as the continental football boss.
Meanwhile, Amaju Pinnick has given reason he cued behind the President of Madagascar Football Federation. According to him, Nigeria and Africa must follow the trend in world football where the leadership of the two most powerful organisations, FIFA and UEFA have changed leadership and ushered in young, dynamic, focus and visionary leadership.
"I believe that Nigeria and Africa should not be left behind with the trend in global football. It is very clear that the global football community has moved forward through the change of leadership in both FIFA and UEFA, the two most powerful football governing bodies in the world.
"FIFA for instance, elected a young, dynamic, focus and visionary leader in the person of Gianni Infantino to lead it. And since coming into office, the world football governing body has under-gone major reforms to make the organisation transparent in its activities. FIFA has been repositioned in order to make room for accountability thereby restoring the confidence of the global community to the organisation. In the same vein the European football governing body, UEFA also elected a young, dynamic, focused and visionary leader from Slovenia, Aleksander Čeferin to lead it. So, I see no reason Nigeria and Africa should be left behind in the trend in global football," Amaju declared.
•Photo shows ex-Super Eagles striker Henry Nwosu.
Source Daily Sports
Posted March 6, 2017
---
You may also like...

Six winless games are a concern, admits Pep...

Nice coach Vieira turns to Barcelona striker Alcacer...

We won't lose to Rivers Utd, vows Remo...

Sam Allardyce: England manager leaves after one match...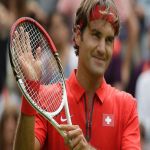 Roger Federer cruises to Gerry Weber Open final...