Stakeholders take Akinwumi to task on lesbianism in women football
By Daily Sports on June 24, 2016
Views: 3,426
Matters about lesbianism arose again at a meeting of sports writers in the south-western Nigerian city of Ibadan last week with Seyi Akinwunmi, the Nigeria Football Federation 1st vice president, reportedly accusing lesbians of hampering progress in women's football.
Akinwunmi said lesbianism is halting interest of sponsors in women's football in the country - comments several stakeholders wished the highly-placed football official had never made seeing the evident neglect of women football by the NFF.
"My passion for female football is as great as it is for grassroots football. But in reality, there are lots of problems with developing female football," Akinwunmi was quoted by The Punch.
"It costs more and returns less. There are fewer players and less interest in female football than male football. But we have no excuse.
"Lesbianism kills teams. People are afraid to talk about it. The coaches take advantage of the girls, so there is much more to build in female football," he said.
However, after the early uproar, Akinwunmi, who is also the Lagos FA chairman, said he was misquoted. And the Oyo State Chapter of the Sports Writers' Association of Nigeria (SWAN), to whom Akinwunmi gave his original speech, also rose in his defence.
"We wish to place it on the records that the observations of Barrister Akinwunmi, who is the first vice President of the Nigeria Football Federation (NFF) is being interpreted out of context and being promoted in negative connotations by those bent on mischief, most of who were not present at the forum," Oyo SWAN stated.
Akinwunmi has become Nigeria's highest ranking football official to openly criticize homosexuals in the game following heavy criticism that has trailed the country's hard stance against same-sex relationships with former women coach Eucharia Uche calling it 'dirty' and reportedly forcing lesbians out of her squad in 2011.
Two years later, Fifa queried the NFF over ban of lesbians from playing football with club or national teams in the country in accordance with Article 3 of its statutes which outlaws "discrimination of any kind against people on account of their gender and sexual orientation."
But in 2014, the Nigerian government criminalized same-sex relationships with up to 14 years in prison in a country where gay sentiment and homosexuals are largely unacceptable.
However, a few women football stakeholders including players have lamented the excuses of lesbianism by the NFF official in their failure to improve the fortunes of the women's game in the country.
Though holding no support for lesbianism, many were gutted by the hypocrisy and lip service paid by the NFF to the collapsing women's league and poor outing in international competitions owing largely to neglect.
A Super Falcons player, who spoke on condition of anonymity, blasted Akinwunmi for trying to ignore the failing of the NFF and threatened taking legal action against him for branding them as lesbians.
"I'm tired of answering this silly and dumb issue. It's pathetic to say the least how a person of such status will come out and brandish female players as lesbians. But then again it goes a long way to show you the kind of leaders we claim to have in charge of our football," she said.
"It's really a shame. Maybe now they will get sponsors for the teams by this act so they can cover their mess. Personally, if I could I would have sued him."
Abuja-based journalist, Aderonke Bello felt Akinwunmi's statement on lesbianism was unwarranted and a cheap excuse to absolve the NFF of its failures to provide support for the women's game.
"I think we should leave them alone and focus on developmental factors, people's sexual orientation cannot neither attract nor distract sponsors for the league, it cannot reduce the numbers of walk over in the football league. It cannot win or lose games. It cannot provide common sense, in the words of Ben Bruce, so what's the fuss? Why not do the needful to women football rather than start castigating them," said Bello.
"Whether Nigerian female footballers are lesbians or not should be irrelevant as long as they perform to the best of their abilities on the field of play. They need help and support rather than castigation. The league needs help, female football should be rescued, " she said.
Aside picking holes in the NFF supremo's statements, Dapo Sotuminu, who is the secretary of Female Football Interest Group [FFIG], accused him of discrimination and hate against the gender.
"[Akinwunim] was wrong, saying that the gender sport is more expensive than that of the men is a clear indication that he does not know anything about the running of women's football, the addition that it is low in yielding profits on investments also attests to the fact that he hates women's football with a passion.
"It is a shame that we have somebody like this as vice president of the NFF. Someone, who has openly declared his hatred for the gender sport. Saying lesbianism is killing women's football is also discriminatory and it is obvious that he hates women football and that is the reason the NFF where he serves as vice president has refused to help develop women's football in Nigeria.
"At last year's edition of the Lagos FA Cup, with Akinwunmi as chairman of Lagos FA, only three female clubs registered while over 85 male teams registered. This year sadly there was no difference. With Akinwunmi's mindset, nothing good will come out of Nazareth," Sotuminu said.
In achievement comparison with the men's game, he said: "Women's football in Nigeria is more successful than men's football despite the huge and discriminating treatments. The Falcons have a five-time African Footballer of the Year in Perpetua Nkwocha, while nothing similar is the case with the Eagles whose top stars have been relegated to the background.
"The Falcons and women's football in Nigeria have more educated players both home and abroad than the Eagles and men's football in the country.
"What all these imply is that if Akinwunmi eventually finds his way to the NFF presidency, his first assignment would be to scrap women's football in Nigeria. God will not allow this to happen."
The Super Falcons have won nine of the 11 African Women's Championships that have taken place since 1991, making them the most successful female side on the continent. But the team failed to qualify for the second time in a row for the 2016 Olympic Games, and hit the spotlight for the wrong reasons despite qualifying for the 2016 Africas Women's Cup of Nations.
Till date, the women have a league marred by several walk-overs due to teams not being able to travel for games and poorly motivated women's national teams struggling for attention and support at the expense of their male counterparts.
During the last qualifying game where the Falcons secured their ticket for the 2016 AWCON, they were paid 10,000 Naira as transport allowance. Au contraire, the Nigerian men's team receives 2000 USD for getting a draw.
Until things change for the better, women footballers and administrators will continue to struggle under the troubling discriminatory football system run by the Nigeria Football Federation.
•Culled from goal.com. Photo shows Seyi Akinwumi
Source Daily Sports
Posted June 24, 2016
---
You may also like...

Leicester Coach Gives Ndidi Extra Holiday after AFCON...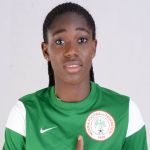 NFF unveils Oshoala as Face of 2016 Women...

Copa del Rey: Messi fires Barca to quarterfinals...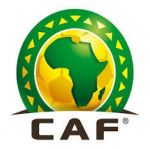 CAF appoints Algerian referee for Nigeria/Tanzania AFCON Qualifiers...

World Cup 2018: Football showpiece set to begin...