Mind-boggling Revelations Of Fraud In NFF And Sunday Dare's Curious Stand
By Bernard Balogun on December 23, 2019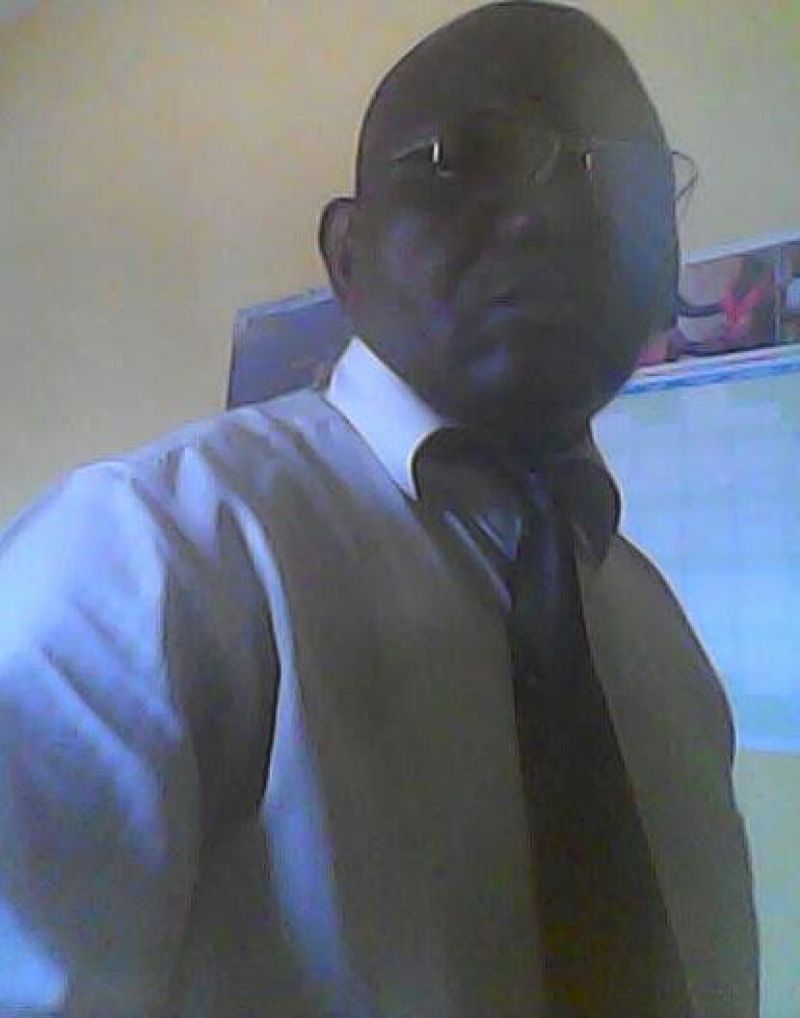 This is certainly not the best of time at the Glass House (NFF House in Wuse Zone 7). The ongoing revelation is mind-boggling, quite a devastating revelation happening in the studios of "Brekete programme" anchored by Dr Ahmed Isah, a multi-talented, multi-linguistic and lively radio personality, who is also the Chief Media Strategist/CEO of Human Rights Radio/Television.
In the last four weeks or so residence of Abuja, including global audience of this station have been treated to an alleged humongous financial impropriety that has rocked the Nigerian Football Federation (NFF) for some number of years now.
The alleged fraud has impeded grassroots sports development in Nigeria. Nigerians owe the trio that had brought this monumental fraud to the media space and gratitude, not condemnation, must go to the Brekete programme for availing their platform for this patriotic duty, even at great threat to their lives. Ex-international player Emmanuel Babayero, Chief Coach James Peters, a man who had coached all the national teams and performed exceedingly well at international outings, including female national team and a man named Mr Tunde Aderibigbe, an ex-staff of NFF.
We had thought with the revelation so far, we would soon get to the bottom of the eleventh envelope and matter close. By the way, there are envelopes marked one to eleven, each envelope contained alleged fraudulent practice at glass house. Each envelope contained misappropriation of funds emanating from the FG, CAF or FIFA and in fact some state governments as well, each alleged fraud is supported with an incontrovertible document. (In fact, it was at Brekete programme that listeners, and indeed global audience, got to know that FIFA is an NGO, not affiliated to the United Nations as originally thought). So far, only two and half envelopes (so to speak) had been opened, out of eleven envelopes that contained misappropriation of funds in naira and dollar components running into several billions. That is a serious matter that should, ordinarily interest the supervisory Ministry.
Ab nitio, all those alleged to have participated in these fraudulent acts were openly invited to come over to the studio to defend themselves. Mr Sani Lulu one time President of NFF came to the studio and gave his own version.
At the end of a two-day session, he walked out of the studio with his head high. In any case, the interrogation sessions, (please note my word – interrogation and not investigation) were progressing between Dr Ahmed Isah, the anchor person, and the trio of Emman, Coach Peters and Tunde, when Mallam Ahmed Shuaibu Gara Gombe, one time Gombe FA Chairman, appeared in the studio to further collaborate the alleged monumental fraud in the football house.
In fact, Mallam Gara Gombe should conversant with these alleged fraudulent practices at the Glass House because he was a top-notch of the NFF. He was one of those who revealed that NFF is an illegal body unknown to Nigerian laws. For him and others, NFA remains an authentic body. However, Sani Lulu debunked this assertion because the metamorphosis happened during his presidency at the Glass House.
However the above narrative is just a prologue to the story and what has actually prompted this article. There are many compelling factors but two stand out so much so that it ridicules the office of the Minister and of course, the ethnic youths who had come to play politics with an issue as sensitive as this, that has provoked global interest. And it is a very sad commentary. First is the non-committal disposition of the Minister of Sports, Mr. Sunday Akin Dare, a young man l proudly refer to as an aburo. Dare was a fine newspaper person. He wrote brilliantly and created a niche for himself.
Though it was progress in his life, l was particularly unhappy when he moved to assumed duties as Executive Commissioner at NCC. We lost a fine writer to the executives at NCC. That was my pain. At the NCC, Akin sustained that brilliant performance. I am a distant admirer of him. Therefore, when he appeared before the Ministerial screening at the Senate, Akin again demonstrated that he is a young man loaded "upstairs". I had thought Mr President would send him to either Communications or Information Ministry, rather he was sent to Sports. For me that was a fundamental error. That is the decision of Mr President and nobody queries such a presidential decision. The first ever public decision, that l know, taken since assumption of office as Minister was to write an unpopular letter to the anchor person of the radio programme, interrogating these trio who had brought alleged cases of monumental fraud against one of the parastatals under his Ministry.
I had thought, naturally this ongoing interrogation to unearth and bring to light this allegation would provoke, not just the Minister as a person but also the entire Ministry and consequently give support to the private radio station to get to the bottom of the stinking discovery, in the end help navigate how to retrieve the misappropriated funds, with the support of EFCC & ICPC.
But for the Minister to have written to the radio station in a manner that suggest that it had taken side with those alleged to have penetrated this fraudulent acts makes it very disappointing and utterly ridiculous. On the contrary, one would have expected the Minister to mandate them to go to the radio station to explain themselves to the global audience. That is not too much of a thing to do. The Vice President of the Federal Republic of Nigeria had visited the studio to answer nagging national issues and he sat, so relaxed with the down-trodden people for over two hours. He thoroughly enjoyed himself on that occasion.
Call it humility extra-ordinary, you are right. Capt Idris Wada, former Kogi State Governor also visited the studio to clear himself of the general notion that he was the architect of "non-payment of salaries in the State. In a relaxed mood, he debunked every allegation made against him. He left the studio with his respect further enhanced.
The current Minister of Education, Alhaji Adamu Adamu, had come to the studio to clear the air on the allegation of cultist activity in a particular Federal government School somewhere in Kwali area of Abuja. In fact, your predecessor in office, Dalung, had been in that studio to dispel rumour about certain activity. None of them were rubbished rather they left attracting a reservoir of respect for themselves and the Institution they head. You see where my disappointment stems from? In any case, l do not believe these officers at the Glass house are superior to these senior government functionaries who have come to the studio. With due to respect to the Minister, aburo mi sir, you erred in "every material particular". That is not Sunday Akin Dare l used to know and hold in such a high esteem.
Please go, not only before the Nigerian but indeed the global audience to explain the position of the Ministry you head. And that will clear a lot of misgivings that really your Ministry shares same vision on this vexed issue of corruption with Mr President. That is the minimum expectation Nigerians from you sir.
The second leg of my disenchantment: During the week, some group of people appeared in the Brekete studio with the aim, essentially, to cause a distraction and encourage Dr Ahmed Isah, the anchor-person, to drop the "ongoing interrogation", so that they could handle the rest of the interrogation. They have not shown sufficient commitment to handle this kind of sensitive matter, since they have interacted more with the perpetrators of the alleged fraud and from every point of view their recourse is largely politically motivated. Majority of the listeners suspect their motive. They cannot be trusted. Whether they are youth group or ethnic association, they are not disqualified.
•Bernard Balogun (BenPino) writes from Wuse District. He can be reached via 0818 181 2456.
Source Daily Sports
Posted December 23, 2019
---
You may also like...

Ikefe eyes Nasarawa United scalp

Arsenal Eager To Find Buyer For Mesut Ozil...

CAF appoints Paul Bassey Super Cup Coordinator

Arsenal Blow Away Man United To Hand Arteta...

Galatasaray announce Henry Onyekuru talks