Rafael Nadal speaks about his relationship with umpire Carlos Bernardes
By Daily Sports on July 7, 2018
Views: 325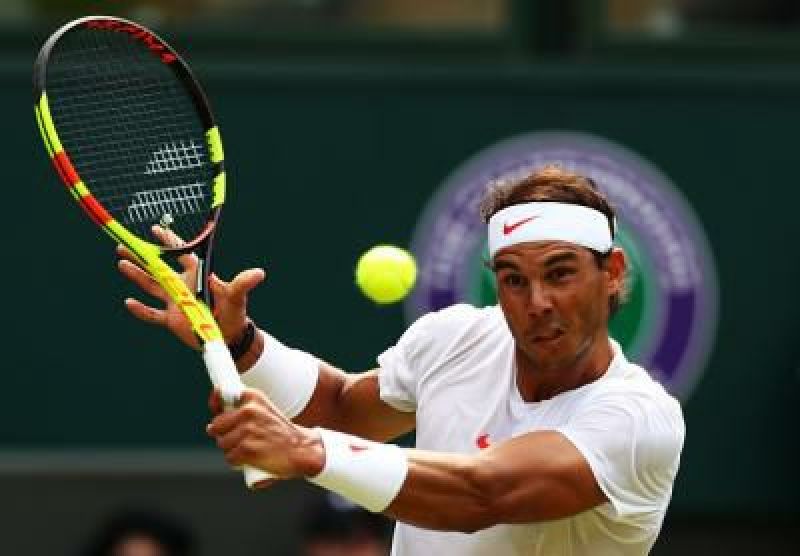 Rafael Nadal got two warnings at Wimbledon on Thursday during his second-round match against Mikhail Kukushkin. The first one before the match started, as he took more than six minutes to head into the court and warm-up.
Then he received his second warning after the second set. Speaking about the first warning, Nadal said, 'I don't know. But being honest, with the five minutes, that's because we have five minutes and one minute.
I don't see a watch here. I don't see that countdown. It's more difficult for me to understand what's going on. In Australia and Roland Garros, we have the watch here that we can manage to be under control with the watch.
Here we can't.' The umpire Carlos Bernardes was on the chair for the match between the Spaniard and Kukushkin. At the 2015 Rio Open, Nadal said that he should not have been umpired by the Brazilian as he wasn't respectful with him.
Now the world no. 1 claimed: 'No problem with the umpire. I am nobody to say, "I don't want him on my court." I just can ask if I believe that somebody's not doing the things fair with me or was not respectful for me, I just can ask if is possible to have another umpire.
I can't say, "I don't want this umpire. I say, If it is possible, I prefer another umpire on my court." It's something that has happened in the past. No problems with him. I respect when I am slow, accept the warnings.
I do my best to be quick. Sometimes I not good enough to be that quick. I need my time to think about what to do for the next point, that's all.' (Tennis World)
Source Daily Sports
Posted July 7, 2018
---
You may also like...

Mourinho: I won't be the Special One if...

Cesc admits to Pizza fight

Reinstate me and retire me, I will still...

Rangers, Rivers United Get Confederation Cup opponents

Real Madrid drag Roberto Carlos to Nigeria