NFF crisis: G.O.D think of our children and the families
By Daily Sports on July 6, 2018
Views: 468
Somewhere in Abuja, a group of young boys are getting closer to a big dream. Under the watchful eyes of veteran National under-17 coach Manu Garba a new set of Golden Eaglets are currently on the mend.
For the tens of players in the camp and for their parents there is an anxiety that has to do with which player will make the final cut to represent Nigeria in the African cadet Nations Cup and in the Junior World Cup and then go on to use the under 17 platform to become the next big star of World Football just like the likes of Kelechi Iheanacho, Isaac Success and Victor Osimhen.
Somewhere in Benin City, many grassroots players are training hard as their clubs explore ways of making sure these lads get the exposure and links to be seen by top agents of foreign clubs so they can trade these boys to a better life for them and their families as well as for their clubs who are spending hard-earned money for their training.
But the new Golden Eagles players and the mass of players in Benin City and their likes all over Nigeria, together with their families and others who are investing in their progress should be, if they aren't already, united by a bigger anxiety.
This anxiety emanates from the current crisis that is engulfing the football ruling body in Nigeria, the Nigeria Football Federation (NFF) as two factions led by the de facto president Amaju Pinnick and the Chris Giwa-led faction are locked in a very dirty fight for the leadership of the NFF.
With FIFA still recognizing Pinnick as NFF President while Giwa has already overtaken the office following a Supreme Court judgement that gives him the mandate to do so, the implication of a continuous stand off between both parties is a FIFA ban on Nigeria because the world football ruling body simply does not recognize Giwa (who they've since banned from all FIFA activities over his rumbles with Pinnick and FIFA itself).
The fallout of a total FIFA ban on Nigeria is best imagined.
What it would mean particularly for grassroots players is not something that I like to contemplate.
It would mean that the current crop of under 17 players would have their dream cut short because there would be no Nations Cup or World Cup for them to look forward to.
For parents and guardians who have invested a lot on their wards hoping that these children, through their sporting success, would in turn put bread on their table through their chosen football careers, it would be a huge blow.
For other grassroots players who belong to struggling local clubs, the ultimate dream of signing for an European club would also be aborted.
No body would be able to transfer players out of Nigeria because such transfers need the blessing of FIFA for it to scale through.
Grassroots clubs would be left frustrated because it's the hope of an infusion of European money from the sale of players that oxygenates their efforts at developing these young boys.
That brings us to the title of this article. You may be wondering what the acronym G.O.D stands for and whether there's a connection to God.
Well, I deliberately used this acronym to try to capture that "God please!" attitude we assume when we are confronted with something serious, and the shortening of the progress of young, hardworking children is one such serious thing.
But the acronym itself stands for three big actors who are courting FIFA's ban and who don't seem to give a hoot about its implications.
The 'G' stands for Giwa, who's sat in the seat of the NFF president as we speak without FIFA's authority. The 'O' is for chief Festus Onigbinde, a one time technical instructor of FIFA, who supports Giwa and argues that FIFA's ban would represent a good opportunity for Nigeria to reform its football, even though he's not told us exactly how. Then the 'D' stands for Sports Minister Solomon Darlung (a Giwa supporter) whose job it is to understand the implications of allowing the regular courts to adjudicate on a football matter against the dictates of FIFA who have the responsibility and right to organize the game itself within the international community.
These three men are ready to call the bluff of FIFA and risk it's ban. They're comfortable in life to live with such a ban if it comes.
But for millions of Nigerians who find some meaning in a difficult life in sports and in Nigeria's participation in international football, and for young grassroots players and their families whose very survival depends on their progress on the game, they are not ready to put up with FIFA flinging Nigeria out because of the selfish desires of a few.
The insistence of Giwa and his supporters to use the Supreme Court to assume the headship of the NFF after they've lost the fight at FIFA and the Court of Arbitration plays into the narrative of Nigerians as bad losers.
These guys simply have found it impossible to unseat Pinnick in a more internationally conventional way and trying to use the Nigerian court to do so is tantamount to passing through the back door.
This article is not a defence of the stewardship of Pinnick as NFF President, but the common sense view is that removing Pinnick can only be achieved by ways acceptable to FIFA or CAS. Any other attempt would amount to a suicidal plunge of Nigerian football into the doldrums.
These men should please think of the children of this country and save their future. Age is of big importance in the game and anything that delays the transition of players is unwelcome.
Source Daily Sports
Posted July 6, 2018
---
You may also like...

Rangers manage slim 1-0 win over Akwa United...

Gambo Mohammed transfer hanging

I am enjoying life under Sarri -- Hazard...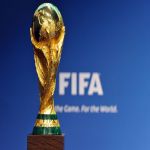 Argentina, Uruguay prepare joint bid for 2030 World...

Ahead NPFL 2016/17 season: LMC confirms DTMS for...