DUI: Tiger Woods to appear in court July 5
By Daily Sports on May 31, 2017
Views: 1,567
The Police in Florida have confirmed that golf legend Tiger Woods was not drunk when he was arrested early on Monday. But he would nevertheless be charged with driving under influence on 5 July.
News agency reports said the police actually found him asleep at the wheel on the side of a six-lane Florida road in the dark of morning, the engine running and his right blinker flashing.
"There was no alcohol in his system and he didn't know how far away he was from home", the Associated Press reported.
The details contained in a police affidavit released Tuesday confirmed Woods' statement that he had not been drinking before being arrested for suspicion of DUI.
Police described Woods as "cooperative as much as possible," saying he had trouble keeping his eyes open.
The affidavit was released a day after Woods spent nearly four hours in the Palm Beach County jail on a DUI charge. His mug shot from the jail provided a stark illustration of how much Woods' mystique has been shattered since his decade of domination that golf had never seen.
In a statement Monday evening, Woods attributed the arrest to an "unexpected reaction" to prescription medicine.
He told police he had taken several prescriptions.
According to an incident report, police described fresh damage to the driver's side of the car — both tires were flat, along with minor damage to the rims. There also was minor damage to the front driver's side bumper and rear bumper, and the passenger rear tail light appeared to be out.
The affidavit said Woods failed a sobriety test on the side of the road because he couldn't keep his balance or follow instructions. At one point, police said Woods appeared to be on the verge of falling over and one officer rushed over to catch him if he had.
*Photo shows Tiger Woods.
Source Daily Sports
Posted May 31, 2017
---
You may also like...

Pillar of Sports tasks Super Eagles ahead of...

Guardiola angered by City's wastefulness

Enyimba, FC Ifeanyiubah, Lobi Stars win on the...

Rohr - Mikel may not play full time...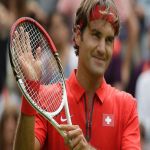 Roger Federer cruises to Gerry Weber Open final...