NFF's attempts to recall Victor Moses should be strictly for a testimonial
By Daily Sports on January 8, 2019
Views: 1,456
Reports recently have it that the Nigeria Football Federation (NFF) is making behind the scenes attempts to 'persuade' Chelsea's Victor Moses (who has effectively been estranged from the Blues first team this season by new manager Mauricio Sarri) to call off his international retirement and make a comeback to the Super Eagles.
In an interview with Channels TV, NFF President Amaju Pinick sought to portray the human side of the Federation when he said that Moses, after having served the nation at the International stage of football for many years, is deserving of a more dignified send-off, rather than have him fade away unceremoniously from the Super Eagles set-up.
Pinnick said: "I believe he is someone that has paid his dues and he shouldn't just leave Nigerian football unceremoniously. I talk to him every day and I make him understand that he can still return.
"He can't just say he is going and we let him go just like that. I will be meeting with him and his agent soon at a roundtable and even if he wants to go, there must be a ceremony for him to go.
"Just like what England did for Wayne Rooney. We must celebrate them at every point in time.
"Even if he says I'm begging him, I don't mind. It is not as if we don't have players, but we need to encourage our players so that others will know that even when they retire, we still have them in mind, even though some of them retire because of ego."
Now reading through this, it is reassuring to see that the NFF President has a fatherly heart and sees national team players as deserving of respect, love and attention even after calling it quits with the national team.
However, on a possible return of Moses to the Super Eagles fold, it must be made clear that at this moment, such should be strictly for the sake of a ceremonial send-off game.
It would be surprising and odd if it turns out that the suits at the FA and Technical Adviser Gernot Rohr are pushing to see Moses come back to first team action with the Eagles given that the team seems to have finely moved on since the retirement of the 28-year-old star after last year's wWorld Cup.
The Super Eagles are brimming with younger players who have so far taken the task of moving the national team forward with gusto, qualifying impressively for the next African Nations Cup, and it should be on them that the responsibility of flying the national flag in international games lies instead of a hankering after players who've made their decision of quitting the team clear.
What's more, one of the biggest requirements for invitation to the Super Eagles, according to Rohr, is that a player must be a regular for his club's engagements and Moses, at the moment, does not meet that requirement given that he's been frozen out of the Chelsea picture by Sarri.
So it is very good floating an idea of organising a ceremonial send-off match for Moses and any other player who has played for the Super Eagles but let's not muddle things up by trying to sneak in a player into the national team on the basis of sentiments bordering on past achievements or any other thing apart from current form and a real stated desire to play for the country's shirt.
It's possible that Moses changes his mind and calls off his retirement and then hits top form with a new club, or even at Chelsea, and he becomes required by the Super Eagles. But until that time, any moves to get him back for now better be for the sake of a testimonial.
Source Daily Sports
Posted January 8, 2019
---
You may also like...

Chelsea draw up list of Mourinho's possible replacements...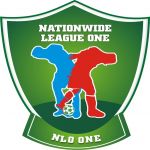 Delta Force pip Akwa Starlets in League clash...

Mfon Udoh honoured by CAF nomination

Bolt ready to play 1st football game in...

Anthony Joshua launches expletive-laden tirade at Jarrell 'Big...