Corruption in NFF: Has the bubble finally burst?
By Daily Sports on January 7, 2019
Views: 8,540
Honestly speaking, if what has been trending on the activities of the executive committee board of the Nigeria Football Federation (NFF) is true, then it is safe to say again that all is not well with the system.
Let me quickly say that Nigeria is a paradox and even in matters of grave concern, enough to make the dead flinch, the citizenry is no longer moved and so have reached the state of 'un-shockability' for want of a better word. Nothing absurd that has not happened here and it depends on which side of the divide you found yourself. For instance, if what is alleged as being unaccounted for by the President of NFF, Amaju Pinnick is anything near the truth, then there is a real fire in the house.
According to reports, President Buhari has ordered the seizure of Amaju Pinnick's passport which meant that this has got the immediate attention of the presidency because this government has an axe to grind with Amaju-led NFF board due to the incident that preceded the federation's executive committee election.
Amaju Pinnick is on the other side of the divide when allegations made are viewed with the seriousness it deserved, not minding whose ox is gored. As I have earlier said, the NFF has entered real hot soup as no gap would be left unguarded in this matter. The speed is already intensive and Amaju Pinnick must come out to explain how things got to that feverish and reckless spending height under his watch.
It was what I least expected from him though everything is still an allegation until proven beyond reasonable doubt. However, the fact on the ground remains too weighty to be ignored. People's integrity is at stake which therefore needed thorough and unequivocal clarifications. Amaju Pinnick is on fire and only proper documentation of transactions, clearly explained to the satisfaction of his would-be captors in days to come would douse. The Delta State-born administrator obviously made many enemies for himself, even inadvertently and for this kind of scandal to break against him, many are already celebrating and wishing he would be jailed. That is the true situation on the ground which Amaju himself knows.
This country is an irony of contradictions. Nigeria has carved for herself the image as a jungle where justice is selective and bought by the highest bidder; an animal kingdom where some are above the law while others are subject to the law.
There is a case involving President Buhari's close relations in the buying of Etisalat now 9mobile and Keystone Bank. This allegation trended for a long time without an explanation coming from Buhari or his relations because they are untouchables in a country where two laws operate. I digress.
Nigeria, from whichever angle you may be looking at it is a failed state where prosecution is nothing but selective. When it happens to the other divide it is always blown out of proportion and the alleged culprits quickly unmasked.
I saw this coming when the public fight between Sports Minister Solomon Dalung and the NFF was getting messier. Dalung, as I wrote last week is like a wounded lion who is hell-bent on getting the pound of flesh from all concerned as regards run the up to the federation's election last year.
It would be recalled that Amaju Pinnick and his men and women stripped the Plateau man naked in the public and he is yet to come over it. It still haunts him and he may be having a hearty laugh now that the cat seems to have been let out of the bag against his opponents. Whatever will happen in days ahead among these cats and dog's camps would be anybody's guess. More is yet to be heard and facts would continue to emerge.
But for NFF there is a mole amongst them. There is an enemy within. As you read in this page last week, Dalung has shown he is not a gentleman and not ready to fall alone. To be honest, the revelation on the alleged monumental fraud in NFF was simply damming. Everyone is involved. I want to believe that Amaju Pinnick will come up with a spirited defence to dust all that are flying all over the social and offline media too.
This is a tense moment for the Federation whom many traps was set, for what many termed as its arrogant way of behaving and the manner Dalung and the Federal government were also disgraced in whole process.
If the NFF leadership decides to be brutal, it will come out wholesale to wash its hands in public by opening up also on its deals with Dalung except the NFF wants to play maturity that it would let go because the Minister and the executive committee were partners in crime until the recent love gone sour between the two.
It will be fight for his life, image and survival if there is any remaining for Amaju Pinnick especially. NFF must come out without further delay to clarify this heavy allegation running into billions of naira. It must not be treated with kid gloves. Nigerians are eager to know or hear their side of the story. As we wait as the story develops, our social media is open and hot too for our usual discussion.
As the clock ticks, Amaju Pinnick and his men are already jailed in the people's court. Let's keep shooting hard till next week!!
Source Daily Sports
Posted January 7, 2019
---
You may also like...

The Doctrine of Utmost Good Faith: What is...

Barca Rule Ter Stegen Out of Copa Del...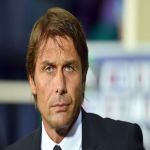 Conte commends Chelsea players work rate

Bayern Munich Held to Surprise Draw by Hertha...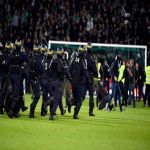 Pitch inversion halts Saint-Etienne, Lyon match