Fans can buy 4th quarter of NBA games on League Pass
By Daily Sports on September 28, 2018
Views: 466
The NBA announced on Thursday that fans can, for the first time, purchase a portion of an in-progress game to watch.
Fans will be able to purchase the remainder of any out-of-market game on League Pass once the buzzer sounds to end the third quarter. The price initially will be $1.99 whether the fan buys it at the start of the quarter or to watch the last 30 seconds.
"It's a big moment, but it's also a small first step," NBA commissioner Adam Silver told ESPN on Thursday. "There are limitations in the technology right now, but we're working as quickly as possible so that, at some point in the near future, fans can choose to buy any part of any game."
By December, the league plans on giving fans the option of buying by the start of each quarter for a yet-to-be-disclosed price.
"We imagine a situation where a fan has dinner at 8 o'clock and only has 30 minutes and can choose to buy a half-hour of a game," Silver said.
The league also plans on eventually selling packages of 10 minutes of real-time game action.
The price for a full game, through either Turner's B/R Live, on NBA.com or on the NBA app, still costs $6.99.
Not only will fans who have plans want to potentially purchase pieces of games; so too might gamblers, Silver acknowledged. For example, a bettor may want to see if his first-half spread covers.
•Adapted from a KweseESPN.com report. Photo shows Basketball star, Lebron James
Source Daily Sports
Posted September 28, 2018
---
You may also like...

Nwosu calls for caution over NFF crisis

Super Eagles set for war in Russia •We'll...

Okowa Urges Students To Embrace Hard Work, As...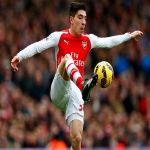 Barcelona renew efforts to sign Arsenal's Bellerin

Arsenal spank Fulham to record 9th straight win...