Anthony Joshua: 'I'd rather lose than be a drugs cheat'
By Daily Sports on July 19, 2018
Views: 328
Anthony Joshua has professed that he "would rather lose than be classed a drugs cheat" as the heavyweight world champion came face to face with Alexander Povetkin, who has twice tested positive for banned substances.
"I would rather take a loss than be done for doping; being done for doping is far worse for your legacy than taking a loss," said Joshua who will fight Povetkin at Wembley Stadium on Sept 22.
"I don't see doping as a way of making yourself better," added Joshua. "If a person is better than you then work harder, train harder, you don't need to dope. Weigh it up: doping, being banned, your legacy damaged or someone is just better than you on the night, give them the respect and bounce back. I would rather stay clean and give it my best every time."
Both Joshua and Povetkin have signed up for independent testing ahead of the championship bout – set up for 90,000 spectators and to be shown on Sky Box Office – and have been tested twice already.
"When he [Povetkin] is fighting me, it will be straight and clean fight. His past is his past and they dealt with it however they did," Joshua, 28, added.
Povetkin failed tests for banned substances meldonium and ostarine in 2016. He was exonerated of taking the latter by the World Boxing Council in 2017, and had admitted taking meldonium four months before it became a banned drug in January 2017. The Russian addressed this on Wednesday.
"First of all, I have been cleared of that suspension. I was caught on meldonium, and it was a nanogram quantity. And it happened right before the fight. I was clean a couple of tests before it, and I was clean when tested after that. For me it was very suspicious," the 38-year-old said.
"I know that I am clean. I don't know what happened but all I can say is that I was accused of wrongdoing when I wasn't."
Insisting that being tested would never be an issue for him, Povetkin added: "The second time: ostarine. First of all, I don't know what it is. Second of all, I read about it and they said it is for gaining muscle. I only weighed 100kg for that fight. A couple of tests before I was caught were clean. The tests after were clean. And the time they found it, the time before the fight, was very, very minor in quantity. Doesn't it all sound a little suspicious?
"I have nothing to do with it, and I am very well deserved of the fight I'm getting [with Joshua]. I am here for a reason, this was a mandatory. I had to defeat other opponents to get this position. I have no idea [what happened]. After the first time I was caught I signed a secondary anti-doping full-time testing programme. I am clean and I know that I was clean then."
Povetkin believes accusations are pointed at sportsmen from his country carte blanche: "I don't think that our sportsman in Russia consume all those things [drugs] they are accused of. As an amateur I understood what we were taking, and I can assure you there was nothing prohibited. Never was there anything out of the ordinary either for myself or the team that was offered to us, or discussed."
It will be a major discussion point until – and maybe after – the bell tolls for another Joshua blockbuster at Wembley. (Telegraph )
•Photo shows Joshua (left) and Povetkin
Source Daily Sports
Posted July 19, 2018
---
You may also like...

Canelo dominates Chavez Jr. for unanimous decision victory...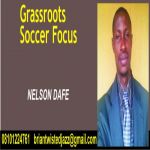 The grass to grace story of Arsenal's new...

Europa League not competition Man Utd want –...

Federer, del Potro, pleased to see Djokovic on...

Maradona sacked as coach in UAE