Emery at Arsenal: Long live the king
By Daily Sports on July 18, 2018
Views: 578
The English sporting press have been garlanding Arsenal new head coach Unai Emery with praise since he took over the job some months ago from the legendary Arsene Wenger, the Frenchman credited rightly as being the first foreign manager to positively change English football. From dietary habits of players to training methods and pre and post-match psychological improvements of his ward, Wenger took the English premiership by storm and in the early years of his reign when financial doping by some clubs hadn't held sway, Wenger and his Arsenal were unstoppable.
How it later panned out for the Frenchman is well documented. In the end, with the major trophies unattainable, the Gunners fan base became seriously divided and the man who the fans had early hailed as the one who 'knows' became a deeply divisive figure as a large part of the club's fan base openly called for him to abdicate his position as the club's manager. And abdicate he did.
Enter Emery. It's been quite interesting to see how the English press are hyping him since he resumed training with the Gunners.
Emery's every gesture, his every word, his training routine has been spoken of glowingly, and added to the excitement in which his reign has started in the dugout, an 8-0 drubbing of lowly rated side Boreham Woods in his first ever match in charge of Arsenal, is the high sense of expectations amongst members of the London club's fan base after the club has splashed out the money in making a number of players acquisitions so far.
An Arsenal that has been as active in the market (with five players already snapped up in preseason) as they have been so far is a new Arsenal in a way, a very big departure from the seeming hesitancy of the Gunners in the transfer market during the late Wenger years.
So it is that Emery, as the new sheriff in town, is being hailed as the Gunners messiah even without a ball being kicked in a real competitive match.
The rush to contrast every of Emery's words, actions in the training ground and training methods with Wenger in a way to suggest that Emery is a better coach already than the Frenchman should pique the mind of anyone with a sense of some perspective.
Emery screams at his players in training? "Oh, that's what a sedate Wenger never did". Emery joins his players in performing a fitness drill? "Ah, that's different of Wenger's approach of having his hands at his back all the time in the training ground like a school principals."
Emery asks his players who played in the first half against Boreham Woods to head back to their London Colney training ground for more fitness work at half time? "Yea, he's better at conditioning players than Wenger".
The opacity of this bigging up of Emery over Wenger seems not only calculated to generate readership in the papers amongst eager readers curious to have a clue of what Emery will bring to the party after many years of Wenger being in the saddle, it has also the potential of setting up these Gooners for a big disappointment if, as it is possible in this unpredictable game of football, Arsenal and Emery struggle badly in the beginning off his reign.
The hypocrisy in talking up coaches, highlighting their successes and playing down any possible weaknesses at the start of their stewardship of a team, and then deserting them, bringing up in the most vicious of ways, reasons why they have not performed well when things go awry is part of the journalistic condition of the sporting press.
When Antonio Conte won the league in his first season in charge of Chelsea, nobody in the sporting press brought up the his confrontational side, a character that would see him write an ill-advised text message to his star player Diego Costa informing him at the end of the title winning season that his services would no longer be needed, following an earlier fallout between the pair. No one researched, or revealed details of a research that would have captured the extreme candor of Conte to speak his mind, even if it meant finishing his employers in the public. No, all the talk then was about how a fine man-manager the Italian was. But when things went peer shaped for Conte results-wise, the daggers were drawn out from the same press that praised him. All his flaws are being highlighted.
After Emery was sent packing from PSG there were serious question marks with regard his ability to control the dressing room full of huge egos. There were some doubts about how he set his team up tactically in games. But all these are not being highlighted now as the press seem to be willing to give him a honey moon and paint Wenger as the devil that has been driven out for a new king at Arsenal. Very likely, Emery will be the devil someday. That's how the cookie crumbles unfortunately in the strange world football.
For now, long live King Emery.
Source Daily Sports
Posted July 18, 2018
---
You may also like...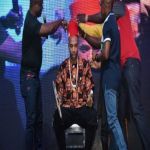 Henry bestowed with 'igwe of football'

Barcelona legend Andres Iniesta heads for 'new home'...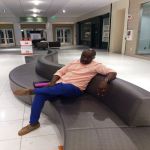 Top US club to set up ultra-modern football...

Arsene Wenger gets Liberia's highest honour

Anthony Joshua could face Wladimir Klitschko in October...